Product Description
Massage balls can be effective at increasing the flexibility of muscles and ligaments and therefore may help eliminating pain. They allow you to do your own deep tissue massage like you could expect from a pressure massage therapist's palm or elbow.
The Physioworx spiky Massage Ball (AKA Hedgehog Ball) is a great tool for trigger point massage. When applied in a circular motion, the outer layer of the Physioworx Massage Ball provides a firm massage that can stimulate the muscles, promote relaxation and ease tension.
Features & Benefits:
Use for a self-massage or with assistance to stimulate muscles and ease tension.
This 5cm diameter Massage Ball is ideal for use on the plantar fascia of the foot.
Indications:
Discomfort of the foot or conditions that may benefit from the massage of the foot muscles and plantar fascia and heel.
It may offer relief in conditions like Plantar Fasciitis and arch of the foot pain.
Body massage and tension relief.
Contraindications:
Do not use outdoors, or on slippery or uneven surfaces. Do not try to walk when using the ball.
Consult with your physician where uncontrollable severe plantar flexion spasticity is present, or plantar flexion contracture greater than 10°.
Cleaning instructions:
Hand washable. It can be cleaned with mild sanitisers or soap-based solutions.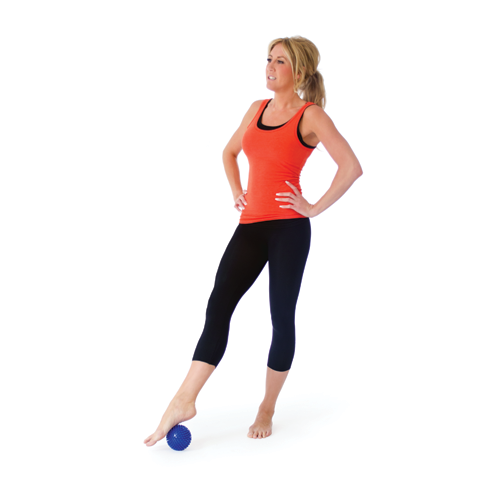 Frequently bought together
We found other products you might like!