Treats conditions like compression fractures, osteoporosis, degenerative disc disease, spinal stenosis and kyphosis (upper body forward leaning).
GB
https://schema.org/MerchantReturnFiniteReturnWindow
14
https://schema.org/ReturnByMail
https://schema.org/FreeReturn
Product Description
Improves posture for patients suffering from kyphosis, lordosis, scoliosis and other spinal deformities.

VertebrEase TLSO Features:
Provides support, helps manage trunk stabilization, and improves posture and torso alignment.
Padded shoulder straps comfortably enhance posture, including that of kyphotic patients, thereby helping lung expansion.
Apron front with sewn-in plastic creates comfortable torso compression.
Elastic belts comfortably support the spine.
Breathable, comfortable padding allows prolonged use.
High-temperature plastic inside the back panel, removable plastic front and side panels.
Optional attachments for head/neck posture correction are available.

TLSO Indications:
Spinal Stenosis.
Compression Fracture.
Discogenic Disease.
Osteoporosis, Osteoarthritis.
Scoliosis.
Kyphosis.
Lumbosacral Spondylosis.
Prolapse of Disc.
Disorders of Sacrum.
Pain in Thoracic Spine.
Pain in Lumbar Spine.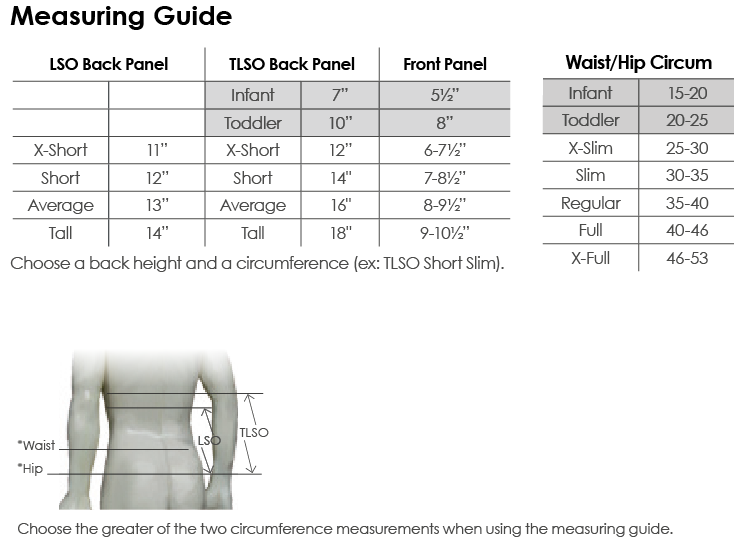 What is a TLSO?
A brace used to limit motion in the thoracic, lumbar and sacral regions of the spine (your back, not your neck). It is used to treat stable fractures or after surgery to the thoracic (middle) and or lumbar (lower) region of the spine.