Product Description
RangeRoller Features:
The RangeRoller is an innovative multi-layer massage therapy tool that is designed to allow one to give him or herself a more effective deep tissue massage. It is especially well suited to be used by athletes of all ability levels who, because of their relatively constant training routines, are prone to repetitive stress injuries.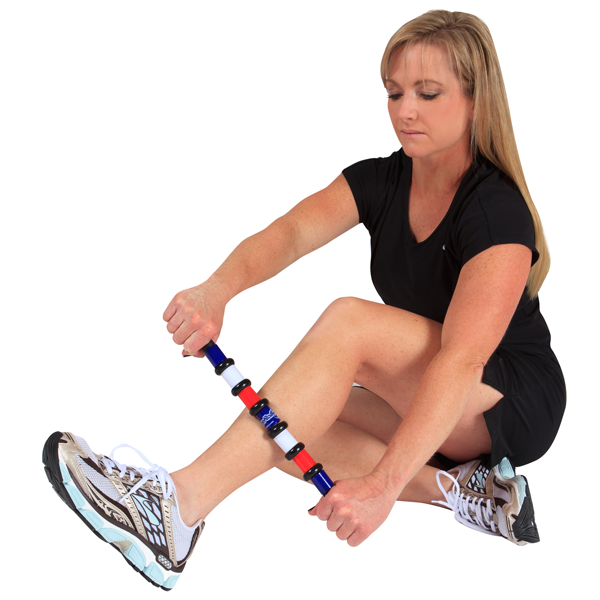 The deep tissue massage that it can provide should help athletes to to prevent injuries, aid in their recovery from stress workouts, and increase blood flow to any injured areas. The RangeRoller is designed to simulate the effects of a personal massage in a private setting, but without the high cost.

General Instructions:
Warm up before use.
Relax muscles before rolling.
Use on skin or through light clothing
Use before, during, or after training session
Roll RangeRoller forward and backward with both hands firmly applying pressure.
Find the areas of excessive pain or tightness.
Apply the RangeRoller to it and begin the massage action.
Too light massage may keep the muscle too tight, and too much may cause it to become sore.
Generally 20 rolls of the RangeRoller in any one spot are sufficient.
Use the RangeRoller any time you feel:
Fatigue
Muscle Pain
Spasms
Tension
Cramps
Soreness
*Available in 3 different sizes
Three unique sizes allow you to pick the product that best suits your needs:
XL 25" – The longer size makes this the right choice for backs and legs.
Pro 16" – The firmest in the line provides the deepest penetration for those who need a little extra.
The Original 19" – Medium stiffness and convenient size make it perfect to take anywhere.