Product Description
The DARCO All Round healing shoe was designed to aid in the mobility of individuals with wide-ranging concerns and those with specific requirements. With all the features that matter most.
The AllRound Shoe® Healing Shoe provides stability, protects the foot and reduces pressure on it following foot surgery and other types of wounds on the foot.
From Post-op to wound care, the "All rounder" is a comprehensive healing and relief shoe as well as a rehabilitation shoe, an all-in-one design for comfort and ease of use.
Design features:
The upper is made of breathable nylon mesh that can be stretched and adjusted lengthways and sideways.
The outer sole is made from EVA / rubber with a shock absorbing effect.
The sole profile facilitates the rolling off movement.
The base of the shoe is reinforced throughout.
Other features include the wide opening, individually adjustable fastener, a removable sole as well as weather-proof durable material on the shank and sole.
Benefits:
Slip-resistant sole allows for easier mobility without compromising stability.
Sandwich sole construct combines firmness for stability and a cushioned sole for softer landings, offering great shock absorption.
Shoe upper is light-weight, breathable from a nylon fabric that repels water and soil.
Multi-layered closure for protection and a secure fit.
Removable insoles plus ample space to accommodate individual needs.
Spacious boot design for custom Insoles or bulky bandages and can even accommodate diabetic foot insoles.
Soft breathable fabric with adjustable hook and loop closure.
Long ridged internal plate promoting weight distribution.
Extra wide opening - seamless comfort-zone.
No height compensation necessary.
Can be worn on the right or the left foot.
Always read the instructions for use
Indications for Use:

• Post-operative care.
• Wound care.
• Arthritis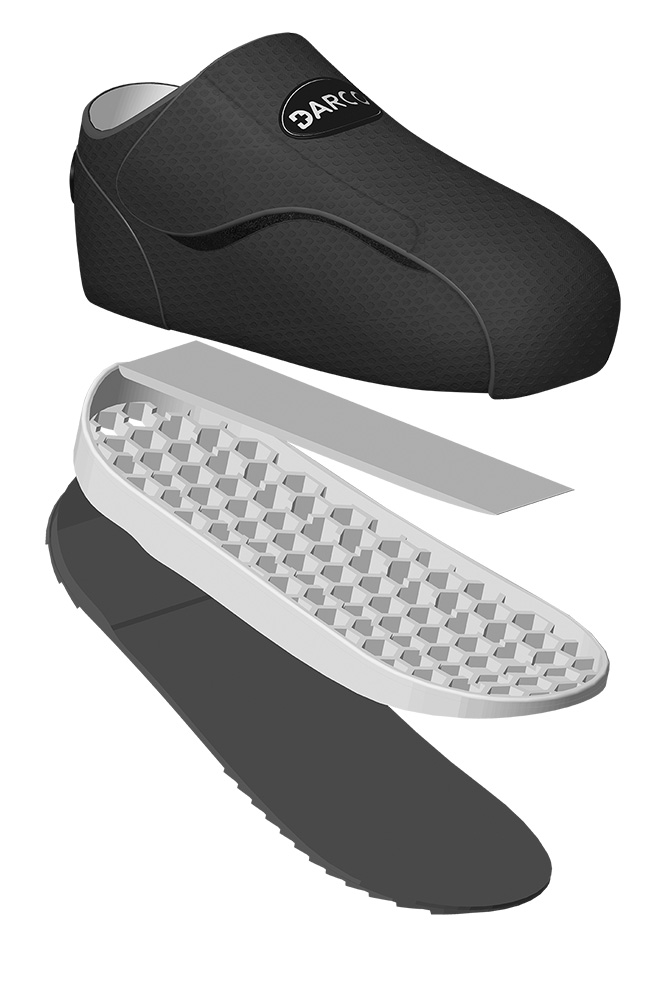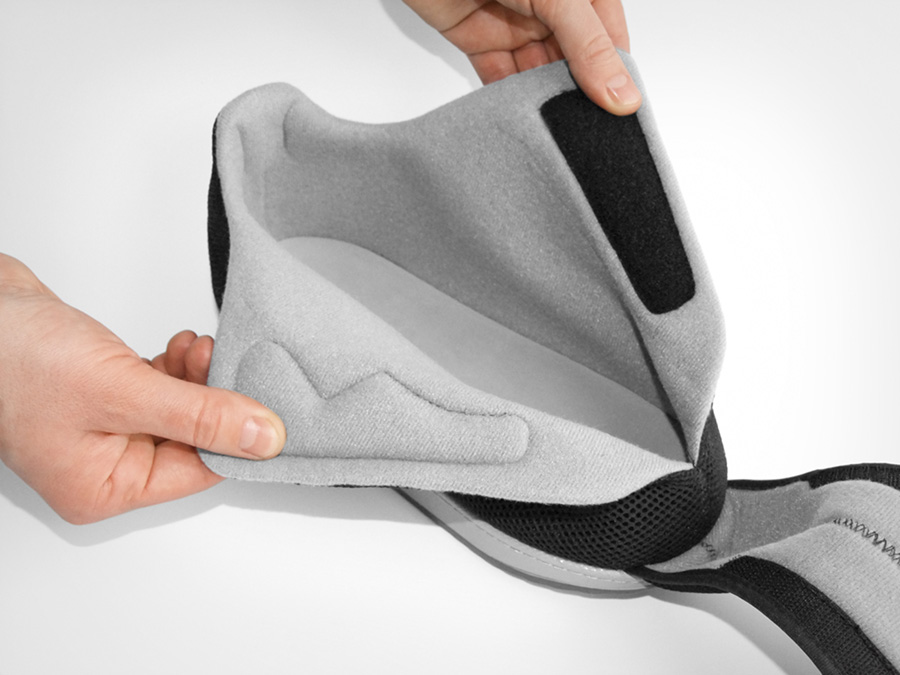 We found other products you might like!