Product Description
Their innovative design combines an arch stabilizer integrated with Vy-Gel™ where heel strike occurs. The structural stabiliser promotes optimised motion control and stability, while also aiding postural alignment, preventing overpronation, and preventing the rolling of the ankles.
Features & Benefits:
Anti-friction fabric reduces heat and shear to prevent blisters by draining moisture.
Lotusof™, a full-length open cell, breathable, anti-microbial, anti-odour polyurethane mid-layer keeps feet dry for all-day comfort.
Vy-Gel™ performance grade elastomer pads provide shock absorption across the forefoot and heel strike to help protect it against fasciitis (heel pain).
Biomechanical design utilises advanced materials to provide support and stability for foot health and comfort.
Strong arch and metatarsal rise help relieve pain in the ball of the foot.
Ideal for larger patients with wide fitting design
Sold in pairs.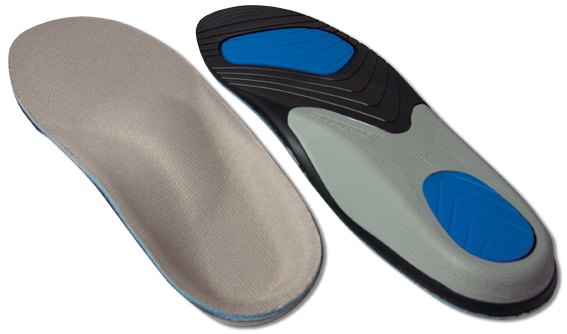 We found other products you might like!