Product Description
This malleo ankle support provides support for damaged tissues and prevents further injury. The compression effect ensures support of the ligaments and relieves the joint pressure, reducing pain and swelling. It is suitable for sprains and strains as well as arthritic and ligament pain or other inversion/eversion injuries.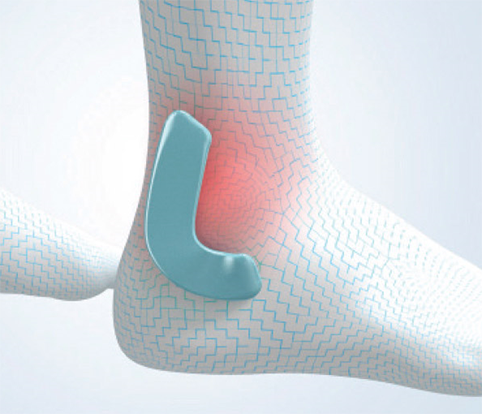 Gel pads support the malleolus

Malleo Ankle Brace Features & Benefits:
Manufactured anatomically using the unique neoprene material laminated between two layers of jersey material, providing ease of movement and soothing effect as well as retaining high strength.
This technology also promotes the healing process by increasing blood circulation.
The pads support the inner and outer malleolus.
Elastic wrapping around the ankle with the shape of an 'eight' relieves the edema which reduces the pain.
Universal Left or Right side
CE Mark, Class I medical device.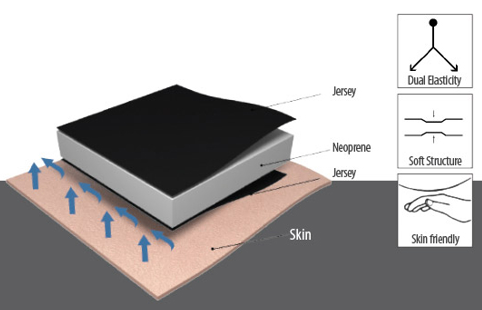 Malleo Brace Indications for use:
Post-surgical, post-plaster cast or post-traumatic recovery and immobilisation.
Malleolar fractures.
Swelling (excess fluid in the joint).
Mild ligament injury and instability.
Faster reabsorption of edemas, effusions and hematomas.
Irritations of the talocrural joint.
Osteoarthritis and arthritis located at ankle.
Early mobilisation of ankle.
Ligament insufficiency.
Supination prophylaxis.
Ankle sprain.
Soft tissue irritation in the ankle.

Malleo Brace Features:
Stabilizes the ankle during sports.
Prevents ankle sprains.
Alleviates pain.
Activates the stabilizing muscles.
Narrow fit without pads.

How to use:
Open the hook and loop straps and put on your foot like a sock.
Always wear socks for maximum comfort.
Ensure blood circulation supply is not restricted by selecting the right size.
Washable by hand with mild detergent.
Sizes:

| | |
| --- | --- |
| Size | Dimensions |
| Small | 21 x 23 cm |
| Medium | 23 x 25 cm |
| Large | 25 x 27 cm |
| X Large | 27 x 29 cm |
| X X Large | 29 x 31 cm |
Frequently bought together
We found other products you might like!