Guided DolorClast® Therapy
To address superficial sub-acute or chronic musculoskeletal pathologies.
Dolarclast Radial Shockwave
Swiss-Engineered Electro Medical Systems (EMS) are at the forefront of technology designed to improve the quality of patients' lives by developing innovative solutions to deliver clinically proven treatment outcomes. Treating patients has never been easier thanks to GDT devices, whose unrivalled performances enable best clinical outcomes, while their design simplifies practice workflow.
From High Power Laser (for acute indications) to Radial shockwave and Focused Shockwave (for sub-acute or chronic indications), Guided DolorClast® Therapy is dedicated to practitioners who want to treat successfully, quickly, and safely 90% of their patients suffering with a musculoskeletal disorder.
Considering investing in shockwave therapy? 
Enter the cost of treatment and the cost of your system to see how many customers you would need to pay off your investment.
Always deliver the highest dose of energy and cavitation for exceptional treatment outcomes the most powerful Radial Shock Wave device on the market
Patient-centered treatment
Treat muscle injuries or large areas in no time and overcome pain even for sensitive patients or painful pathologies with a focus on facilitating compliance and recovery
Improved usability and experience 
Comfort in use for the practitioner: set up, handpiece, design, maintenance to deliver the most powerful shock wave device - now easy to set-up and transport.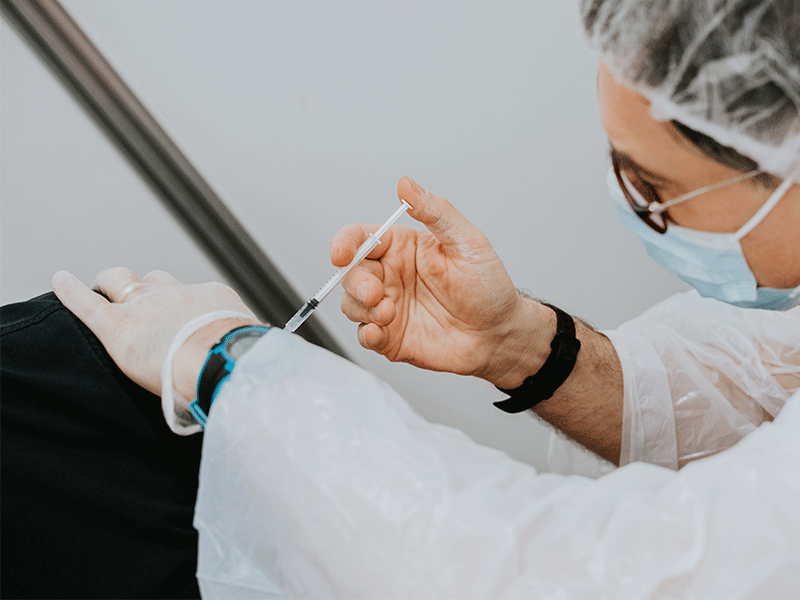 How Shockwave Therapy Is Used As A Safe Alternative To

PRP Therapy
Platelet-rich plasma (PRP) therapy has now been classed as an unlicensed human medicine by the Medicines and Healthcare products Regulatory Agency (MHRA) - Read our blog about how Shockwave therapy is a non-invasive and effective alternative to PRP therapy.
Shockwave therapy has been used all over the globe to treat a range of musculoskeletal pathologies with high levels of effectiveness. There have been many clinical studies evidencing the effectiveness of the shockwave therapy for a range of conditions such as; plantar fasciitis and Achilles' tendinopathy, patella tendinopathy, tennis elbow and many more.
Explore the research archive to read more about real life use cases and discussions on the benefits and effectiveness of shockwave therapy treatments.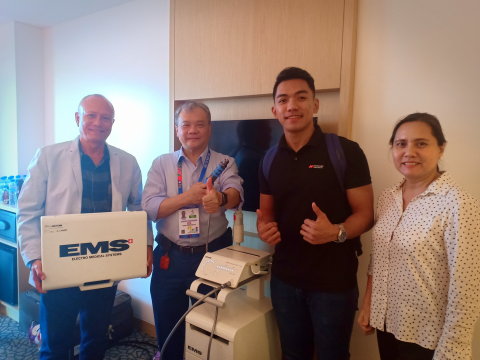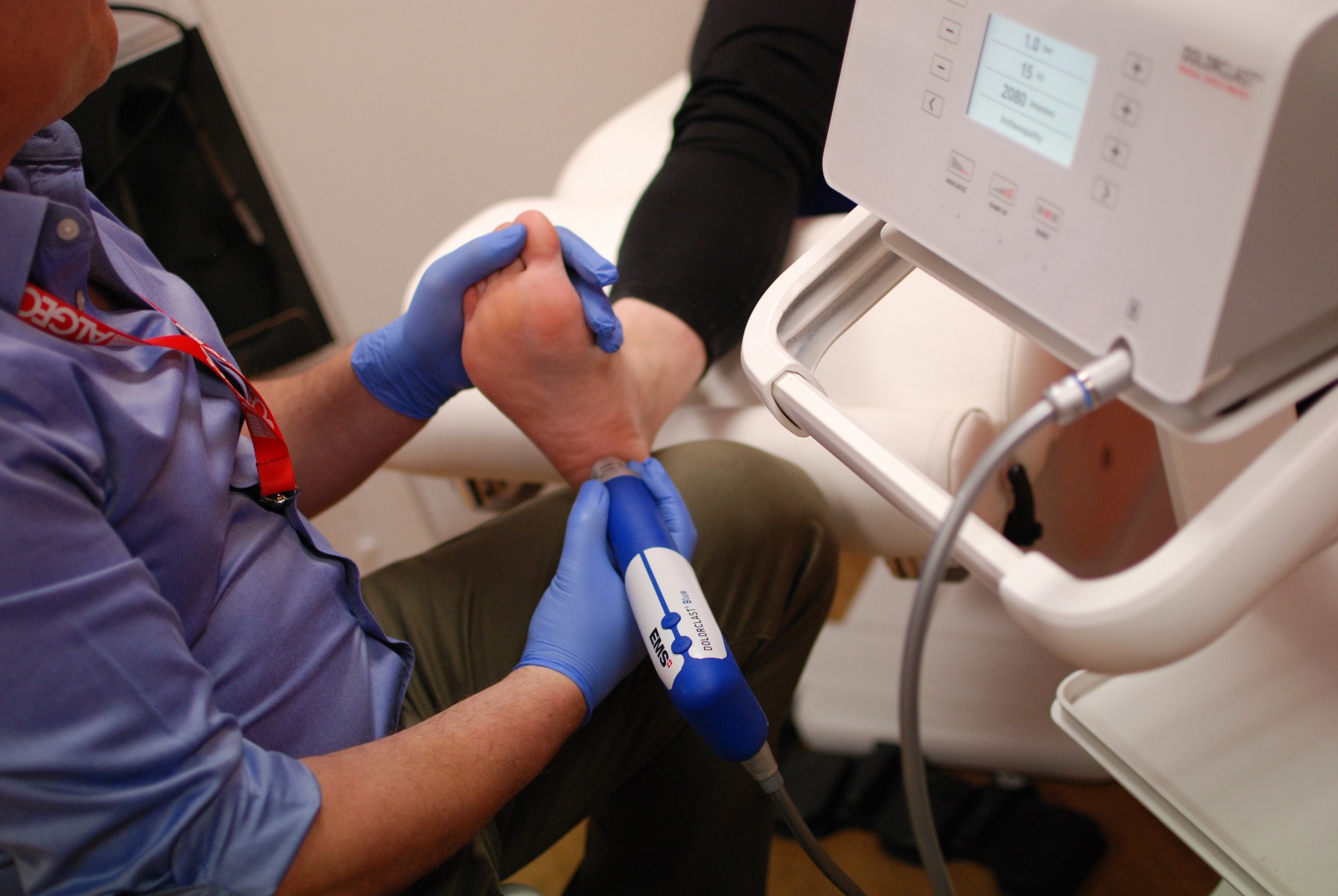 Become a Shockwave Expert with Swiss Dolarclast Academy (SDCA)
The SDCA - Swiss DolorClast Academy - is the educational platform and streamlined model training, for tomorrow's expert users of Shockwave Therapy and Laser Treatments. The SDCA will keep you up-to-date on the latest clinical advances and help you heighten your visibility after being trained and certified.
Already Own A Shockwave/Laser Machine?
EMS Radial Shock waves deliver superior therapy outcomes compared to low-energy radial shock wave therapy.