Product Description
Hypoallergenic zinc oxide rigid strapping tape
Constructed from viscose fabric combined with a hypoallergenic zinc oxide adhesive. Strappal offers strong support and efficient stabilisation of joint structures. The hypoallergenic adhesive helps to minimise the risk of reaction.
Zinc oxide tape is made of a thin woven cloth and coated with a zinc oxide-based adhesive. Due to its antiseptic properties it is used commonly by physiotherapists and podiatrists, as well as other medical professionals

Strappal Indications:
Rigid joint immobilisation
Provides strong support for sports injuries (sprains and strains)
Prophylaxis of sport injuries
Limitation of movement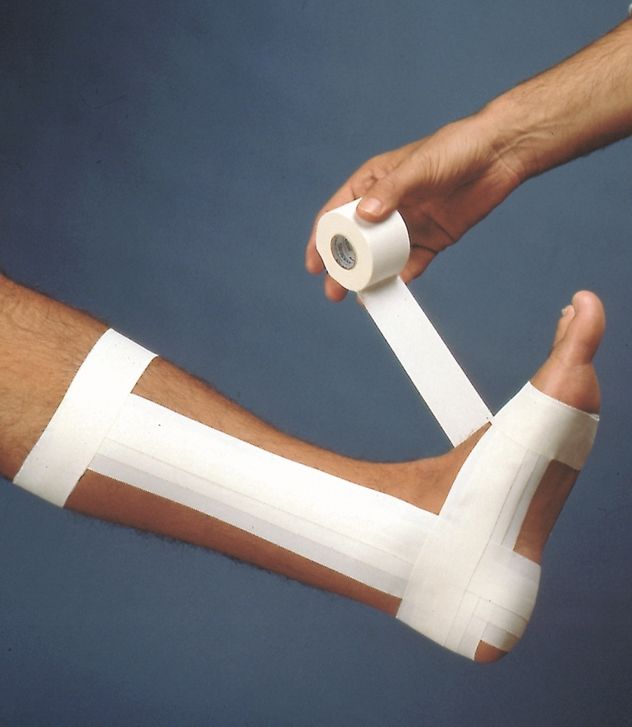 What is Strappal used for?
Strappal tape is widely used to strap up injured limbs and joints and limit or prevent movement. A sprained ankle can be immobilised by strapping it up with zinc oxide tape. It is also sometimes used preventatively to give extra support to vulnerable body parts, particularly wrists and fingers.
Can be used on areas prone to rubbing to protect or prevent blisters and calluses.
It's generally preferable, because it is hand tearable along width and length for quick and easy application.
Inextensible backing material provides strong rigid support.
Latex free formula minimises the risk of allergic reaction.
Contraindications when using Strappal:
Prevent use where skin conditions exist
Allergies
Infections
Open wounds
Hypermobility syndromes
Suspected fractures
Peripheral neuropathy
History of thromboses
Undiagnosed lumps and bumps
Circulatory issues

Applying Strappal Zinc Oxide Tape
Ensure that the area to which you intend to apply the tape is clean and free of moisture, oils or lotions. The tape will then be less effective if this is the case.
It may be necessary to shave body hair before application of the zinc oxide tape.
As a general rule, the trainer should position the patient's joint in the range of motion in which the joint will be stabilised.
Unless the maximum level of support is required, avoid applying the tape directly to the skin. Applying pre-wrap first, and then using zinc oxide tape over the pre wrap will help to prevent blisters.
Be careful not to apply the tape too tightly as the patient's blood flow may be restricted.
Do not apply zinc oxide tape directly to areas with broken skin or rashes.

Pack Size: Sold individually.
Roll Length: 10m.
Frequently bought together
We found other products you might like!