Product Description
Dual purpose inflatable cushion: a Sensory Seat Cushion and Balance Aid for exercise.
For Exercise Use:
Disc shaped air wobble cushion from Physioworx is designed to strengthen and stabilise the ankles, knees, core muscles and shoulders whilst also helping to reduce back pain and improve posture when sitting. The Wobble Cushion can also be used for standing and balancing exercises to help build ankle strength and core stability.
The Wobble Cushion can be used at any time to prevent slouching and reduce back pain. It can also be used in the gym or at home to build ankle strength and core stability.
Features & Benefits:
Use for regular exercise to help strengthen and stabilise ankles, knees, back core muscles and shoulders and as a result, may improve pain conditions like back pain and sciatica.
One surface texture on both sides: smoother, slightly bobbled effect.
Easily inflated with a needle pump (sold separately).
2 sizes available.
Childrens Sensory Cushion and Balance Aid for Body Awareness
A bumpy, nobbly fun cushion designed for both sensory awareness and balance training for adults and kids.
Versatile Sensory Play Cushion: One side of the cushion is bumpy while the other side is more gently textured to provide users with a multiple sensations enhancing sense of touch and coordination.

Classroom Use: Can be used on the floor to strengthen lower body and to train for balance. Sensory seat cushions are a valuable tool in the classroom, allowing children to sit comfortably.

For Focus And Concentration: Used as sensory seats, the cushions help to stimulate sensory awareness, to aid children to moderate their movement and focus on the task at hand.

Variable Air Inflation: For those who are sensory seeking, or need of more vestibular sensory input. The sensory cushion is inflatable up/down to size required, based on need or use.

Tactile Floor Activities: Tactile anti-burst cushions can be used for a range of different therapeutic uses. Encouraging balance and co-ordination as well as tactile sensations. Improves posture, supports muscle and encourages active sitting.
Helps kids and teens who need a heightened sensory experience to stay seated for longer periods of time. Provides a discreet outlet for movement during circle time or while reading or writing. Easy to transport from home to school. Encourages weight shifting and movement while seated to aid in concentration. Provides tactile input and increased body awareness and core strength. Age 3+
Inflate to the max for a firmer seat, or deflate for a more wobbly feel. Use while standing to help strengthen balance skills. Sit on the cushion while learning, working or eating to encourage movement without disrupting peers.
Inflate only to the intended height listed in the details. To keep your product fully inflated, you may need to add air every few weeks.
Helps with:
Gross Motor & Balance Skills
Improves mood & attention
Tactile Seeking
Classroom Success

Specification:
Made of PVC.
Designed without BPA, latex and phthalates.
Maintenance: Surface wash with mild soap, do not use bleach or alcohol products. Air dry.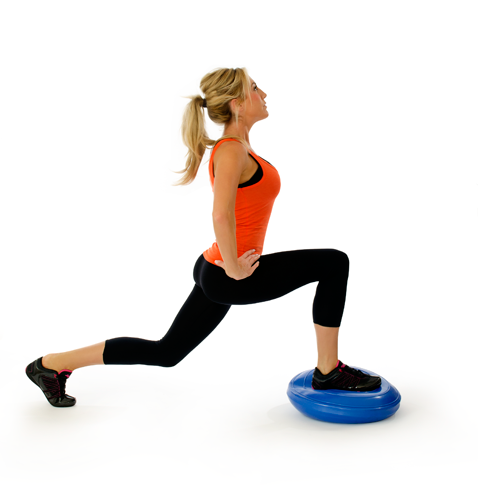 Frequently bought together
We found other products you might like!