Product Description
Dynamic kneeling system that can provide comfort, support and ease of movement across a range of low working positions for people who undertake tasks at a low height, ideal for podiatrists.

ErgoKneeler Features & Benefits:


• Unique kneeling pad and stool integrated into a single piece of equipment.
• Ergonomic design, alleviates the compression forces and postural discomfort associated with kneeling or squatting and promotes good spinal posture.
• Adjustable position to the stool to facilitate optimum posture and comfort for the professional.
• Varied range of positions: full/half kneeling, sitting, high/high half kneeling, pivot from hips.
• Moulded polyurethane foam.
• Easy to clean and prevents infection thanks the addition of an antimicrobial additive in the foam and the tough lacquer coating of the sealed unit.
• Measurements: Lengt 56cm, Width 49cm, Seat height 28cm, Seat length 18.5cm, Seat width 24cm.
• Safe working load: 18 stones (115kg)
• Approx. weight 4kg - within the HSE "Guideline Weights for Lifting and Lowering"
• Always lift by the handle. The ErgoKneeler is in its most ergonomic lifting and handling position when tipped onto its back.
• CE Mark

Indications for Use:

• Provides postural comfort and prevent injuries for professionals who undertake tasks at a low height.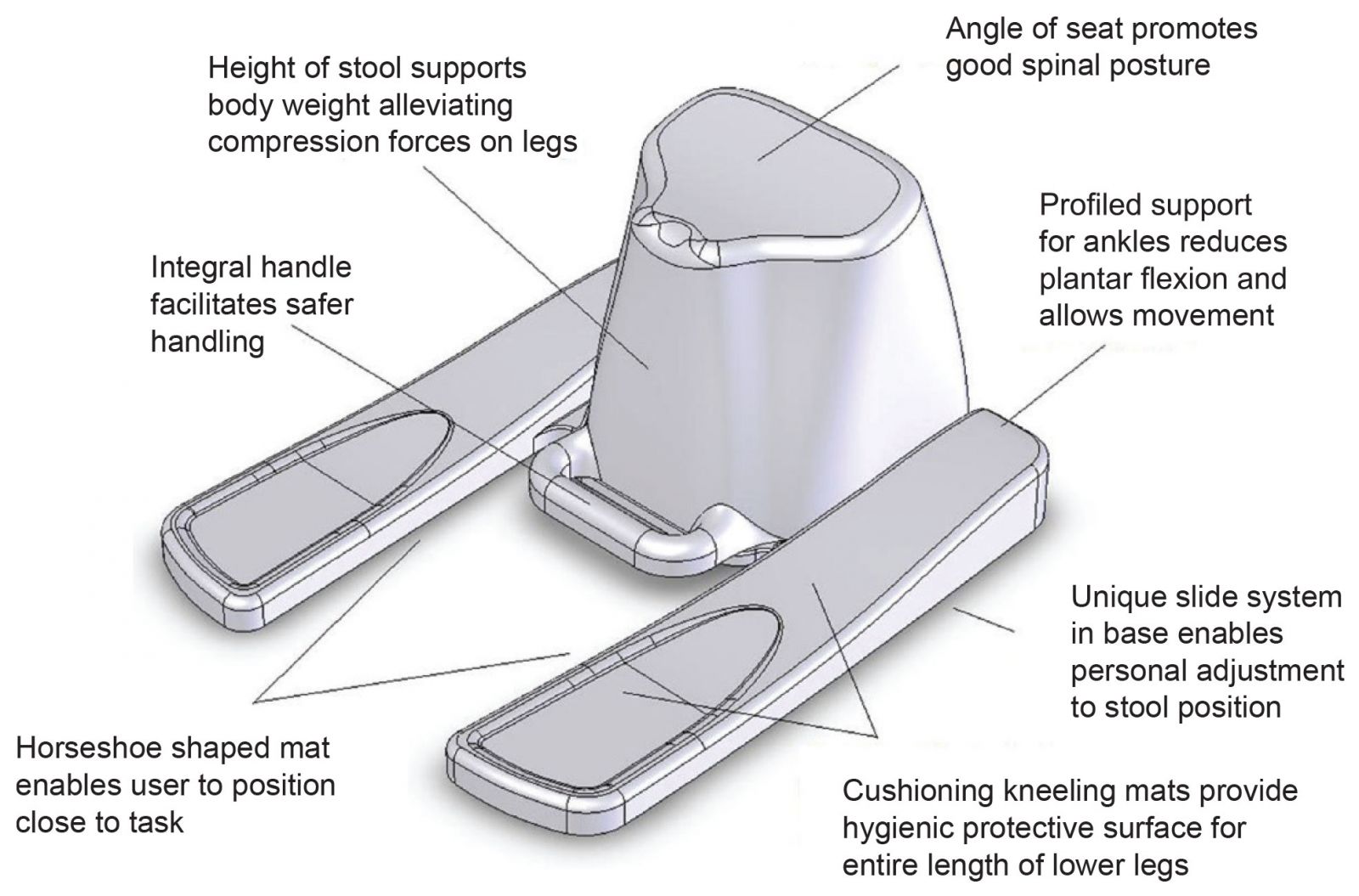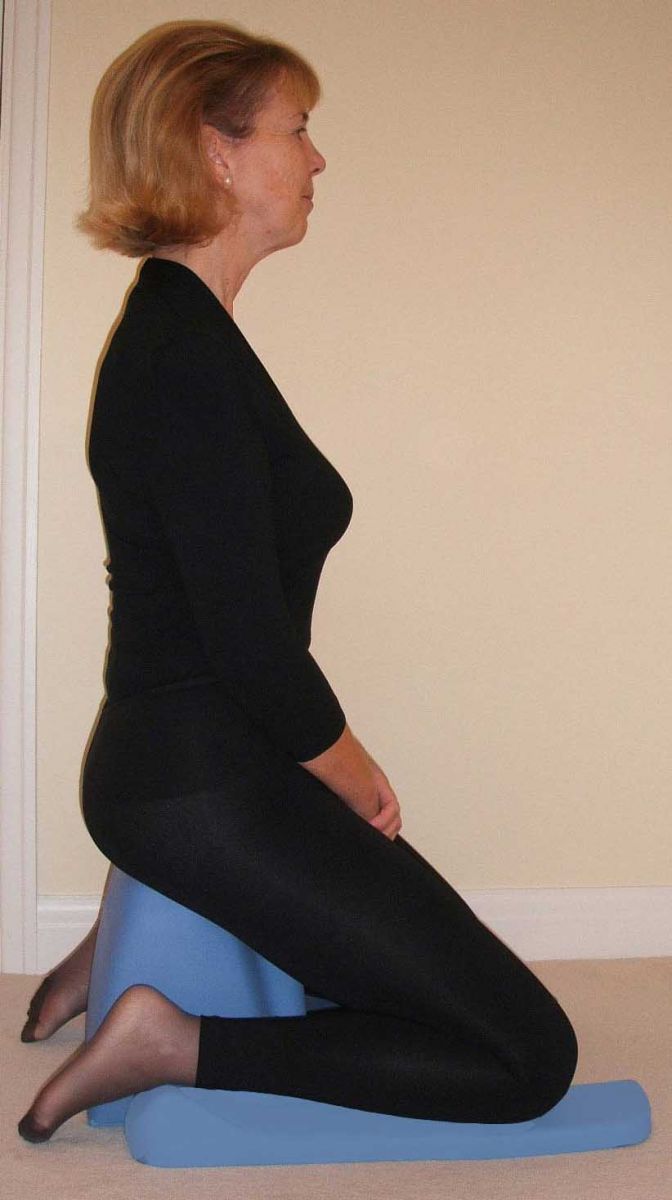 Optional: It is recommended to use together with the ErgoRaiser (NV0589) for additional comfort and musculoskeletal health of patient and professional.
We found other products you might like!