Physioworx Stretch Calfs Robust Stretch Board | Helps Relieve Pain of Plantar Fasciitis and Tight Calf's | Folds Away
Top seller! Physioworx Stretch Calfs Robust Stretch Board | Helps Relieve Pain of Plantar Fasciitis and Tight Calf's | NHS Recommended Device | Cured Over 10,000 Patients to Date | Folds Aways - Lasts Forever
Regular Price
£36.72
Each
Special Price
£29.38
Each
GB
https://schema.org/MerchantReturnFiniteReturnWindow
14
https://schema.org/ReturnByMail
https://schema.org/FreeReturn
Product Description
Injured feet are weakened feet and strengthening sore soles is often key to their recovery. Perfect for Plantar Fasciitis affected feet, your pateint can simply set the Stretch Board to a comfortable angle and step on! Exercises can range from lunges and step exercises to simply standing at the selected incline and enjoying the pain relief of a gentle stretch.
Strengthening as well as relieving painful muscles, the Stretch Board leaves legs and feet fitter helping reduce the chances of future injury. So whether you're treating Plantar Fasciitis, looking to keep it at bay or just want a different way to strengthen the legs, the stretch board is the perfect choice!
Who Can Benefit from the Physioworx Stretch Board
The Physioworx Stretch Board is ideal for anyone who is suffering from plantar fasciitis, from elite athletes to the elderly. Though the design is simple, the Stretch Board provides you with effective relief from the pain of plantar fasciitis. What's more, the Physioworx Stretch Board can even be used as a preventative measure for those at risk from developing plantar fasciitis.
Physioworx Adjustable Stretch Board Features & Benefits:
Simple to operate, the board can be adjusted to an angle that is best suited to you, ensuring you will find the right comfort level.
While there are many different stretching and strength exercises that can be performed, this device also helps in relieving the pain of plantar fasciitis.
Can be used to build strength and improve flexibility of leg muscles.
Ideal for stretching calf muscles and hamstrings.
Adjustment bar allows you to adjust working angle.
Angle range: 15° to 39°.

The Physioworx Adjustable Stretch Board offers advanced plantar-fasciitis treatment with its slant board calf stretcher, allowing your calves and hamstrings to be stretched.

Holds up to 150kg.

Easily adjust the angle of the fascia board with its built-in leg stretcher machine mechanism to target any desired range of motion as part of your plantar fasciitis stretch.

Dimensions: L40xW37xH11cm

Uniquely designed calf stretch board and foot stretcher to shuttle blood flow and oxygen across achilles and plantar fascia muscles to reduce soreness and improve flexibility.

Safety is prioritised in the design of this Physioworx Stretch Board, providing secure ankle locks for increased stability and ease of use during calf and hamstring stretches.

Includes exercise brochure for patients.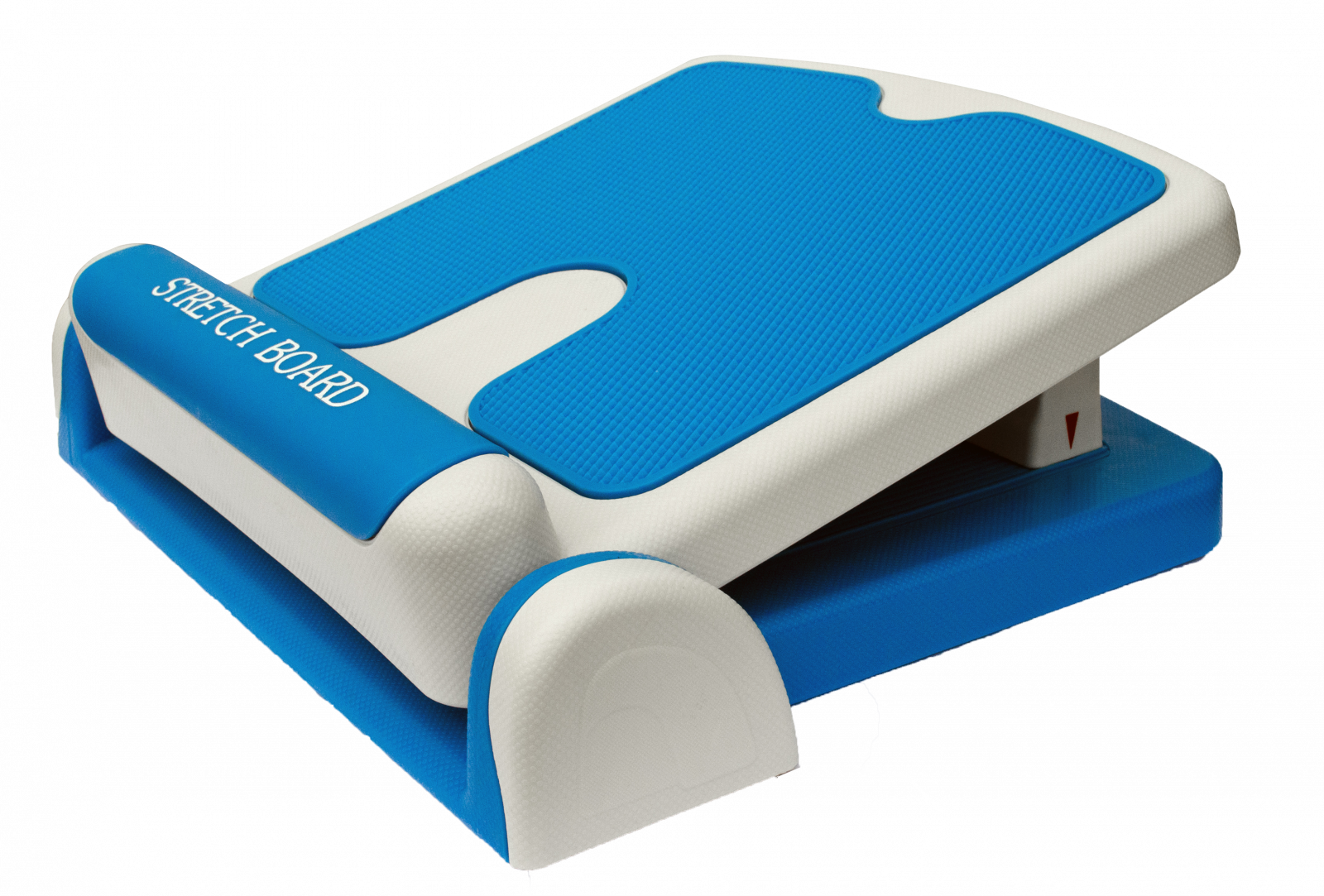 Frequently bought together
We found other products you might like!