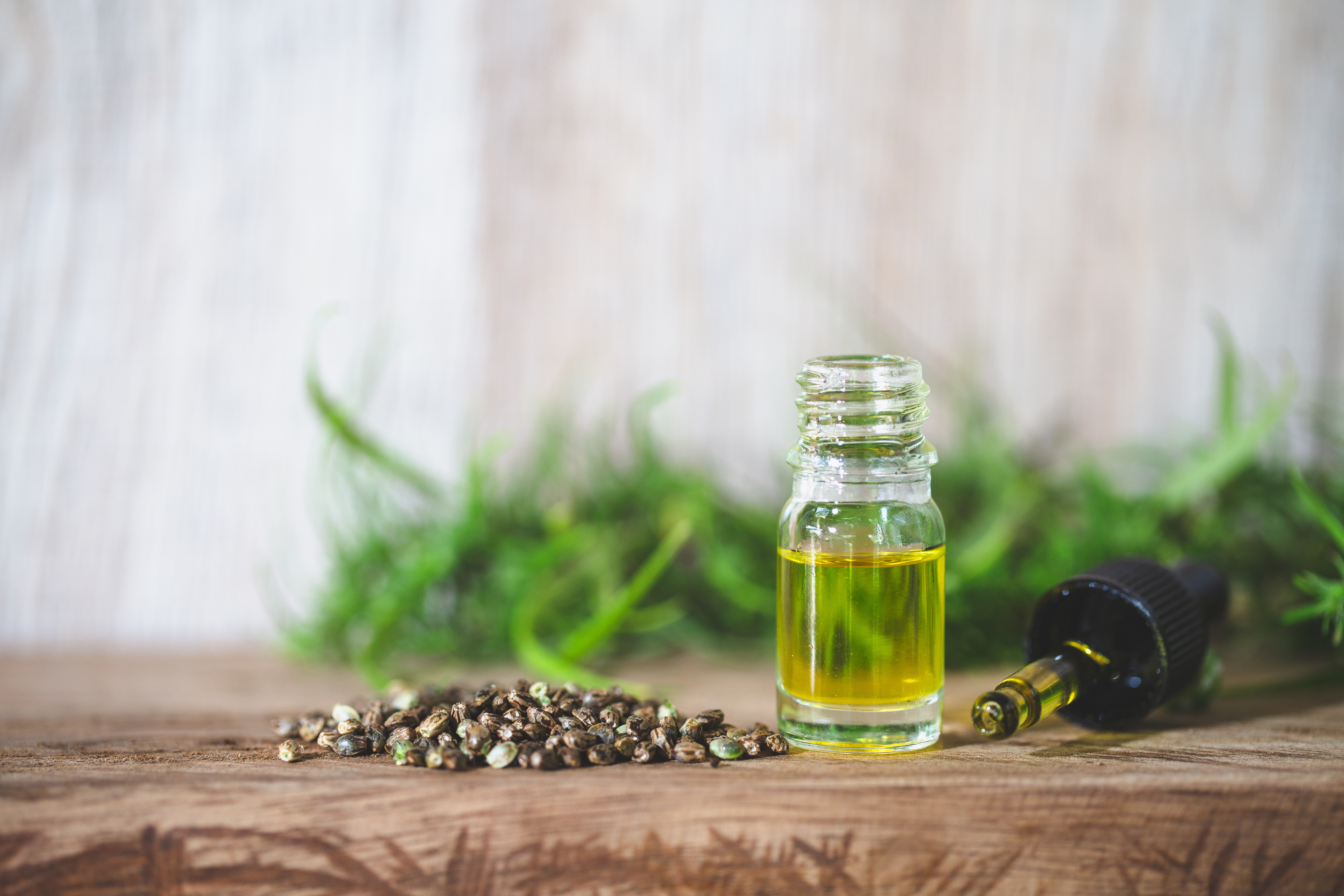 Cannabidiol, or CBD, is not new to healthcare. In fact, the use of the hemp and marijuana plants go as far back as 2737 BCE. Even Queen Victoria used CBD-rich varieties of cannabis oil to treat menstrual cramps!  
It wasn't until 1940, however, that American chemist Roger Adam isolated CBD, and since then the use of the ingredient has skyrocketed into a multi-billion-pound industry known to have many health benefits in the treatment of stress, sleep difficulties, anxiety, other mental health difficulties and chronic pain. 
Despite this, its relationship with the marijuana plant has caused some unease around CBD. So, what exactly is CBD, and can it be used to treat common chronic and mental health issues?  
Battle of the plants: hemp vs marijuana 
Hemp and marijuana plants are very similar: both come from the cannabis sativa plant, they look almost exactly the same, they both produce buds and oil, and they both have the same first and second most active ingredients: tetrahydrocannabinol (THC) and cannabidiol (CBD). The main difference is that the hemp plant is the variant with THC – the ingredient responsible for the psychoactive effects associated with being "high" - levels of 0.2% or less. Because of this, it has been cultivated for thousands of years as a source of food, fibres and, more recently, CBD oil.  
CBD on the other hand, stands alone from THC and is not responsible for creating any psychoactive effects to consumers – resulting in no high. Derived from the hemp plant, CBD exhibits no effects indicative of any abuse or dependence potential in humans and can be consumed in food, supplements, and trans dermally in the form topical treatments. CBD products are legal in the UK but have strict requirements to ensure that they do not surpass a THC percentage - limited to no more than 1 mg per container. 
Benefits of CBD  
CBD has many recognised benefits ranging from reduction in anxiety, help with insomnia and other sleep disorders, chronic pain, and addiction. Additionally, aside from its pain-relieving properties, CBD in topical creams like the "SOS balm by HEMPE" are great for treating conditions such as eczema and psoriasis to reduce irritation and promote healing. A reduction in inflammation created by CBD can ultimately provide users with a reduction in symptoms in pain and discomfort by a unique delivery system that penetrates the skin barrier, for help with rapid alleviation.  
Inflammation and pain relief with CBD  
Products like HEMPE's CBD hot and CBD Cold products are increasing in popularity due to their anti-inflammatory properties and are quickly becoming a recognised alternative to pharmaceutical products. CBD gels and creams are frequently used to treat the following conditions: 
Arthritis 

Muscle pain and soreness 

Tendonitis  

Fibromyalgia  

Sciatica  
Algeos in now a proud endorser of HEMPE CBD who have created a range of natural products which have been developed using over 60 years of R&D by scientific formulators, who have over 30 years' experience. HEMPE's range of sustainable natural products combine the best natural ingredients with CBD to help with muscle, joint and skin complaints. 
If you decide to try CBD, make sure you are getting it from a reliable source and be sure to talk with your doctor or physician to see how it will interact with other medications and treatments.  
You can read more about CBD legislation and information using the resources mentioned below: