Product Description
Abicin 30% Resin Lacquer is a treatment for fungal nail infections. It is based on the resin from Norwegian Spruce trees which has powerful antifungal and antibacterial properties.
What is spruce resin?
The use of Spruce Resin in woundcare goes back hundreds of years in Finland. In the North, where local populations are scattered over hundreds of square kilometres, residents have had to rely on local remedies to deal with common conditions and as the spruce tree uses resin to protect its own wounds from bacterial and fungal attack and heal damage so the locals used it for the same purpose on their own skin.
Abicin is one of nature's most powerful antifungals, with significant clinical support.
Effective treatment for the management of mild to moderate fungal nail infections on any number of nails.
Effectively treats paronychia.

Convenient twice weekly application.

Quick drying

.

Norwegian Spruce resin is a broad-spectrum antimicrobial, effective against common fungal and bacterial pathogens.

Clinically proven to be as effective as the leading brand and more cost effective'
Clinical Research:


Refined Spruce Resin to Treat Chronic Wounds: Rebirth of an Old Folkloristic Therapy
In vitro fungistatic effects of natural coniferous resin from Norway spruce (Picea abies)
Efficacy of topical resin lacquer, amorolfine and oral terbinafine for treating toenail onychomycosis: a prospective, randomized, controlled, investigator-blinded, parallel-group clinical trial
Product Flyer Download: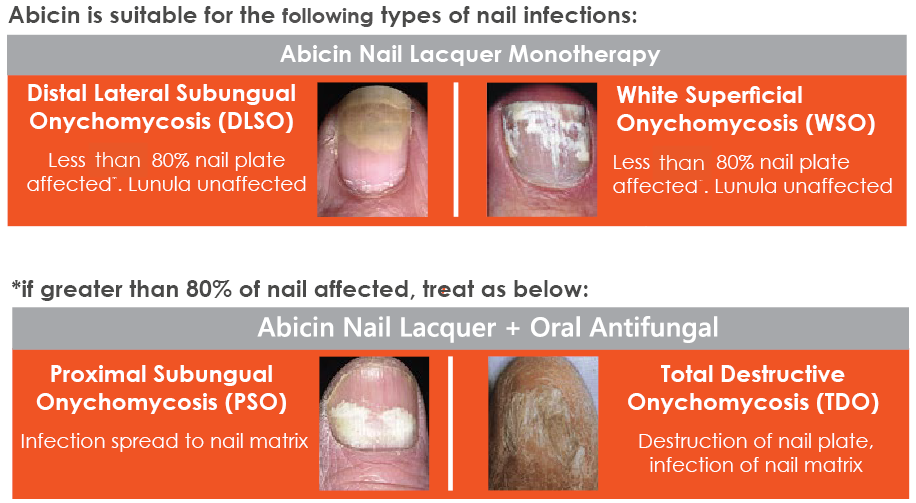 Abicin is a cost effective treatment and competitively priced against other leading Fungal Nail treatment brands.
Revenue Generator: By selling this on to your patients in clinic, you can make a 30% Margin by reselling Abicin Resin Lacquer.
We found other products you might like!