Product Description
Slimflex Metatarsal Sulcus Pads Features: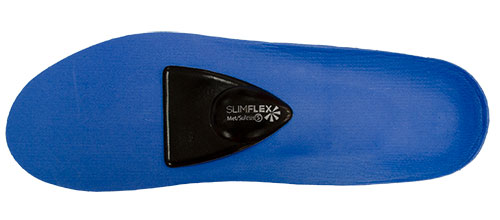 The Met Sulcus Pad has been designed to aid patients with foreofoot pain syndromes. The proximal dome limits plantarflexion of the lesser metatarsal phalangeal joints and the sulcus extension improves cushioning across the metatarsal region.
PU memory material can be easily cut or trimmed to isolate specific metatarsal heads.
Adhesive backed.
Sold in Packs of 5 Pairs.

Sizing by shoe size:
Small - Fits UK 3 - 8
Large - Fits UK 9 - 14