Product Description
The one-sided activity that is reflective of the work performed by the hands in everyday life can now be counterbalanced by The Xtensor with continuous tension applied to open the hands using an optimal line of motion, replicating the exact opposite movement to closing the hand.
Product Features and Benefits:
Effective for hand therapy, tennis elbow, flexor tendon repair, post surgery rehabilitation.
Each of the individual finger extensors can be independently positioned to achieve 3 different levels of resistance.
The unique thumb positioning allows The Xtensor to be used on either hand.
Increase grip strength and promote flexibility in the palms.
Replicate full natural path of motion with reverse grip technology.
Instructions included.
Comes with a set of finger bands.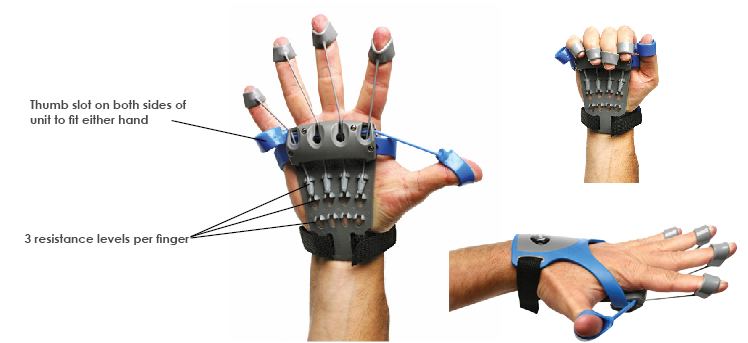 *Replacement Finger Bands*