Product Description
Unlike normal hand exercisers that make you force two sides together or try to get you to close your hand by offering resistance pushing outwards, the Xtensor hand exerciser works the opposite way by making you try to open your hand by providing force pulling your fingers inwards. How it works is you attach each of your fingers to what is essentially a bungee cord that is attached to the center of your hand, and as you pull, the cords resist your fingers by trying to keep your fingers towards your palm. Genius!

For workers who use the hands repetitively
The one-sided activity that is reflective of the work performed by the hands in everyday life can now be counterbalanced by The Xtensor with continuous tension applied to open the hands using an optimal line of motion, replicating the exact opposite movement to closing the hand.

Used by gamers to prevent injury
"No longer will you have to suffer through the pain of carpal tunnel from playing a 72 hour session of World of Warcraft, simply exercise your hand every 8 hours or so, and your hand should be able to last through through your to your fourties".
Not only great for gamers, the hand exercising device is also great for the elderly to keep the dexterity in their hands.

Xtensor Exerciser features:
Effective for hand therapy, tennis elbow, flexor tendon repair, post surgery rehabilitation and carpel tunnel syndrome.
Each of the individual finger extensors can be independently positioned to achieve 3 different levels of resistance.
The unique thumb positioning allows the Xtensor to be used on either hand.
Increase grip strength and promote flexibility in the palms.
Replicate full natural path of motion with reverse grip technology.
Instructions included.
Comes with a set of finger bands.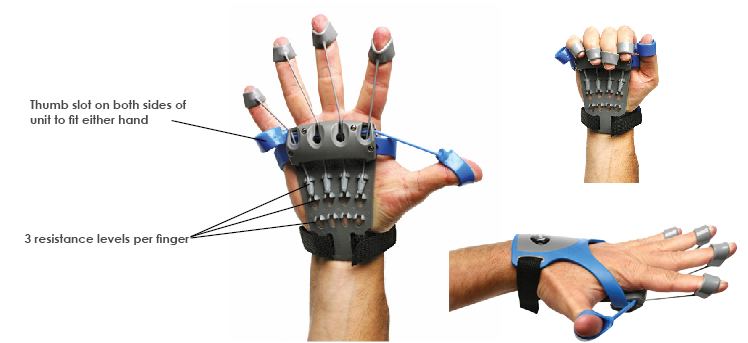 *Replacement Finger Bands*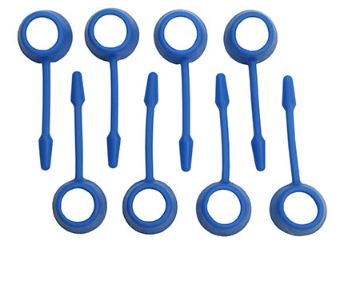 The Xtensor hand exerciser can work with both your right and left hands, will help with re-balancing your muscle and flexibility in your forearms, hands, and wrists, and has three different settings of strength you can adjust for each finger, so as you use it more often you can make a stronger resistance for each finger.
Frequently bought together
We found other products you might like!