Product Description
Slimflex Comfort Foot Orthotic combines the superior contouring of Slimflex Simple with a finished soft fabric top cover for extra comfort and quicker advanced modification.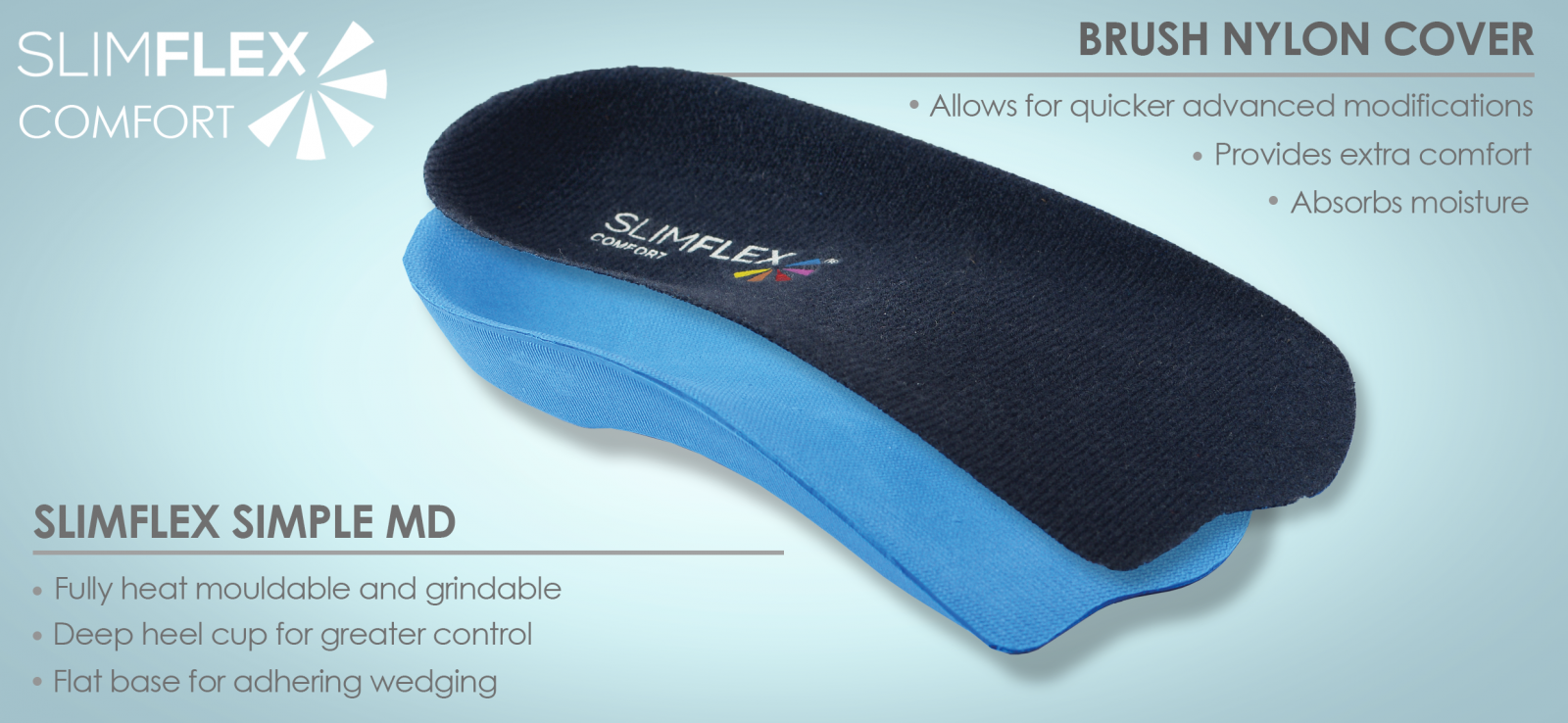 Slimflex Comfort - Medium Density - Full Length Features & Benefits:
Brush Nylon cover allows for comfort and moisture absorption.
Medium density to cover most pathologies.
Integrated first metatarsal cut-out to facilitate the windlass mechanism.
Metatarsal raise and sustanticulum tali support.
Flat base for adhering wedging.
Deep heel cup for greater control.
Fully heat mouldable and grindable.
Retail packed to dispense as supplied.
Indications & When to use:
Due to the level of customisation that is achievable with Slimflex Comfort, the treatment options with this device are endless.
Slimflex Comfort is recommended where speed of orthotic turnaround is of prime importance and where chairside treatment is the chosen solution to biomechanical pathologies.
Heat mouldable and grindable, the Slimflex Comfort allows for quick modification and patient customisation. The flat base also allows for all posting types.
Simple medial and lateral posts.
Heel lift additions.
Metatarsal raise/bar additions.
Arch and rearfoot reinforcements.
Shape modification.
We found other products you might like!