Product Description

Slimflex Berry offers a cost effective orthotic solution to most biomechanical related conditions. On its own, it is ideal for flat feet that require additonal control and stability. With Podotech adaptations, such as posts and metatarsal pads, it can provide the clinician with a highly cost effective customised orthotic.
The Slimflex Berry is not only hard wearing and naturally absorbs shock at heel strike, but also has the possibility to allow greater foot control and correction when used with Podotech wedges.

Insole Features & Benefits: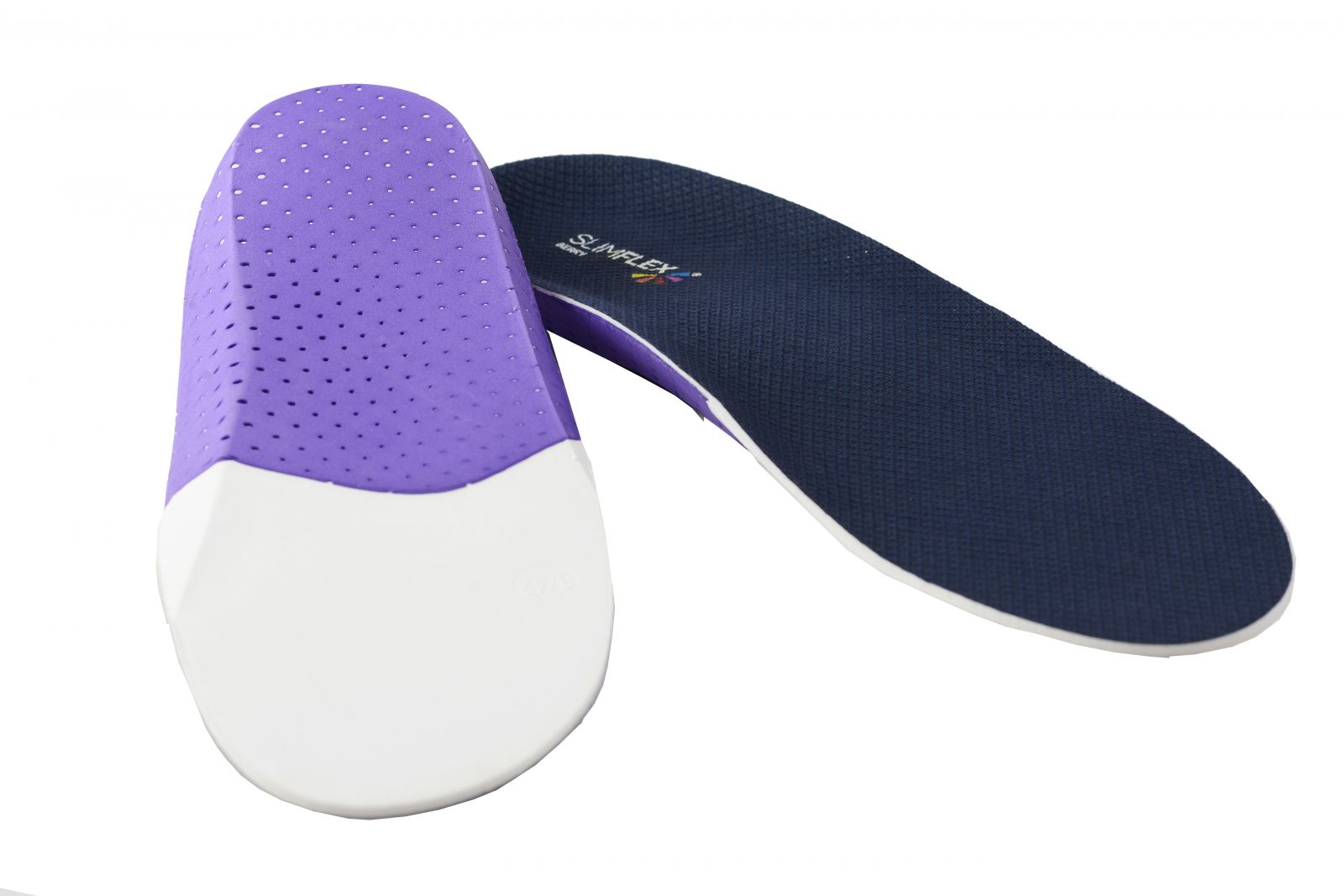 Contoured mid foot with kinetic rearfoot control.
The full length flat base not only provides forefoot cushionnig and impact resistance but also has a reinforced rear foot for increased function and support.
Wider heel cup provides increased support.
Medial and lateral arch support to control the foot.
Reinforced rear foot for increased function and support.
The device has microperforations to increase breathability and reduce the risk of hyperhydration.
The EVA base provides cushioning and impact resistance.
Shock absorption system naturally softens heel shock.
Usage tips:
Try using Slimflex Berry orthotics with a 3.5° or 5º rear foot wedge (MOSI) to treat a pes plano valgus presentation.
Use a Slimflex Berry with offloading at the navicular and a 2mm PORON 94 full length cover to accommodate for a navicular drop.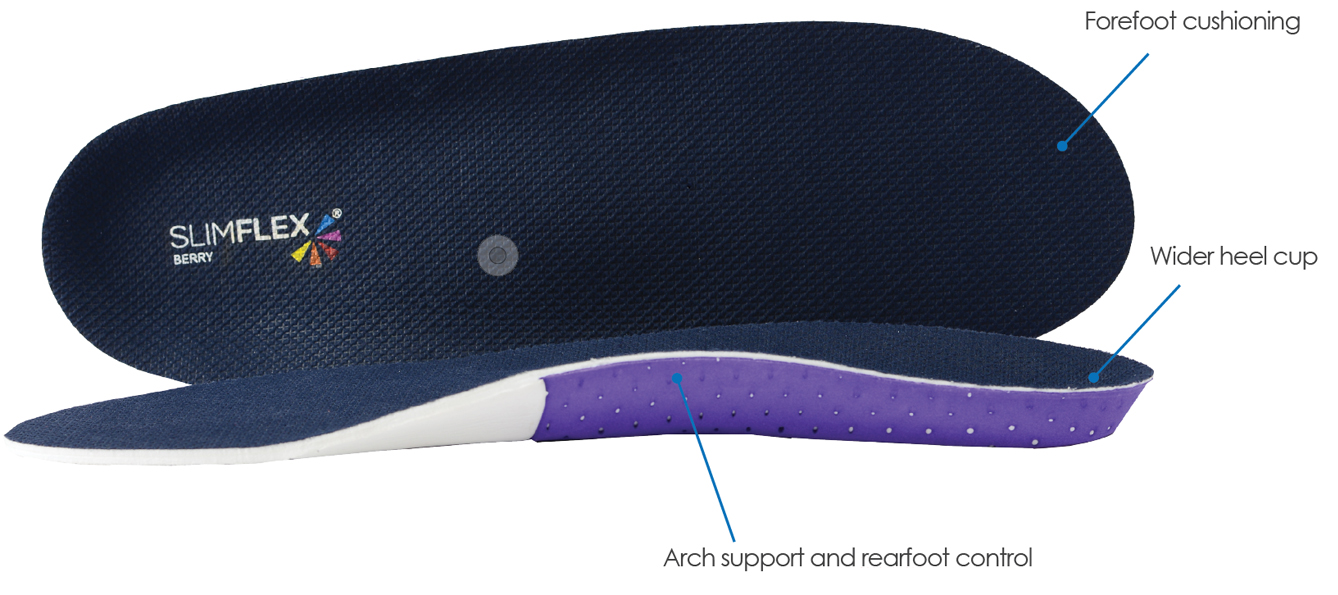 We found other products you might like!