Slimflex Amber Pronation Insoles - Rearfoot Control, Rigid Arch Contour
Pronation Prevention: EVA insole with heel stabiliser for greater full foot control. Our insoles for are designed to correct over pronation starting from the rearfoot, to the arch and then the forefoot. Correction can be applied with Podotech components.
Product Description
Slimflex Amber Insoles Features & Benefits:
Anatomically contoured for best fit.
Ideal initial introduction to orthotic therapy or increasedc orrective device base, perfect for first line treatment.
Longitudinal arch and deep heel cup provide increased support.
Extremely lightweight.
Perforated under layer to increase breathability and reducet he risk of hyperhydration.
Heat moulding possibilities which allow for offloading implementation.
Ideal to trial different postings at budget friendly prices.
Usage tips:
Use a Slimflex Amber with a 5 degree rear foot wedge (MOSI).
Use a Slimflex Amber with a kinetic wedge for a hallux limitus presentation.
Try a Slimflex Amber with a Podotech 6mm heel component to help treat functional ankle equinus.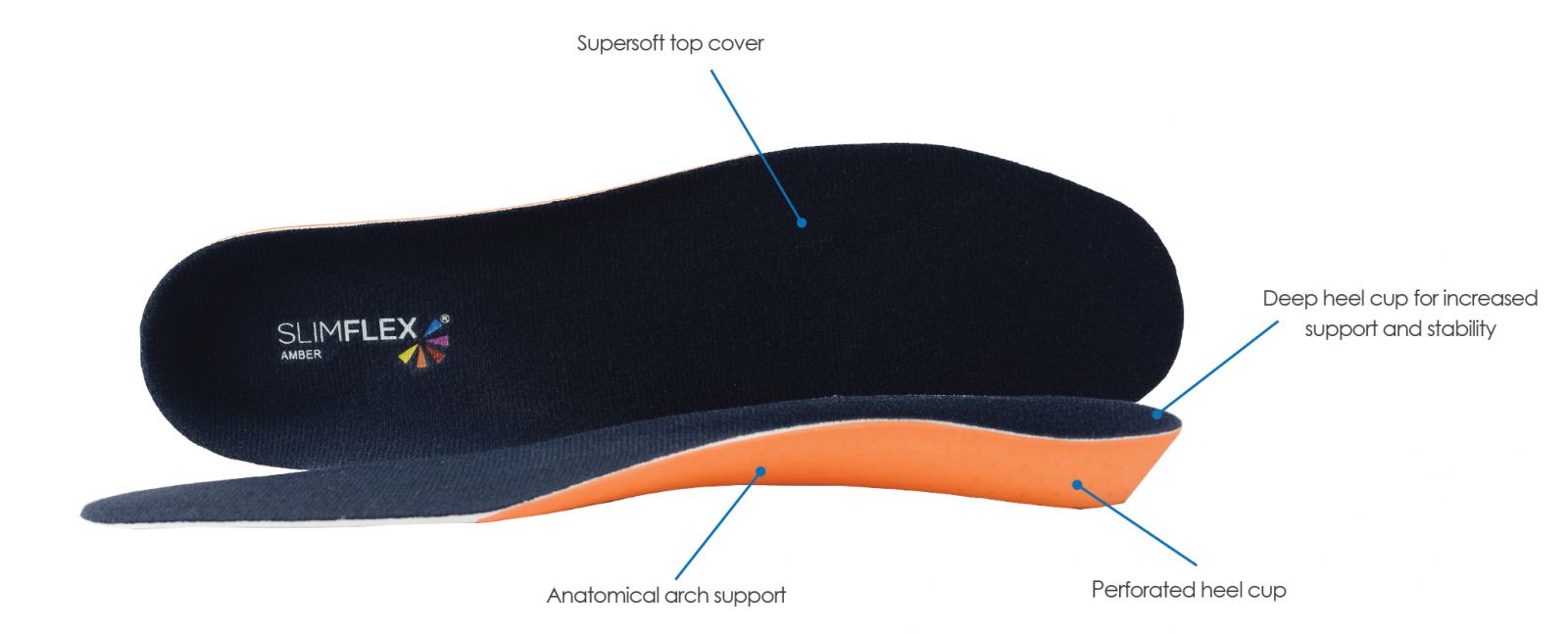 Frequently bought together
We found other products you might like!