RUCK's advanced clinical technologies will transform the way you work
RUCK combines the best in German innovation, technology, design and efficiency to offer you aesthetically pleasing products for your podiatry clinic. Products include Podiatry drills, clinic furniture, foot creams and much more.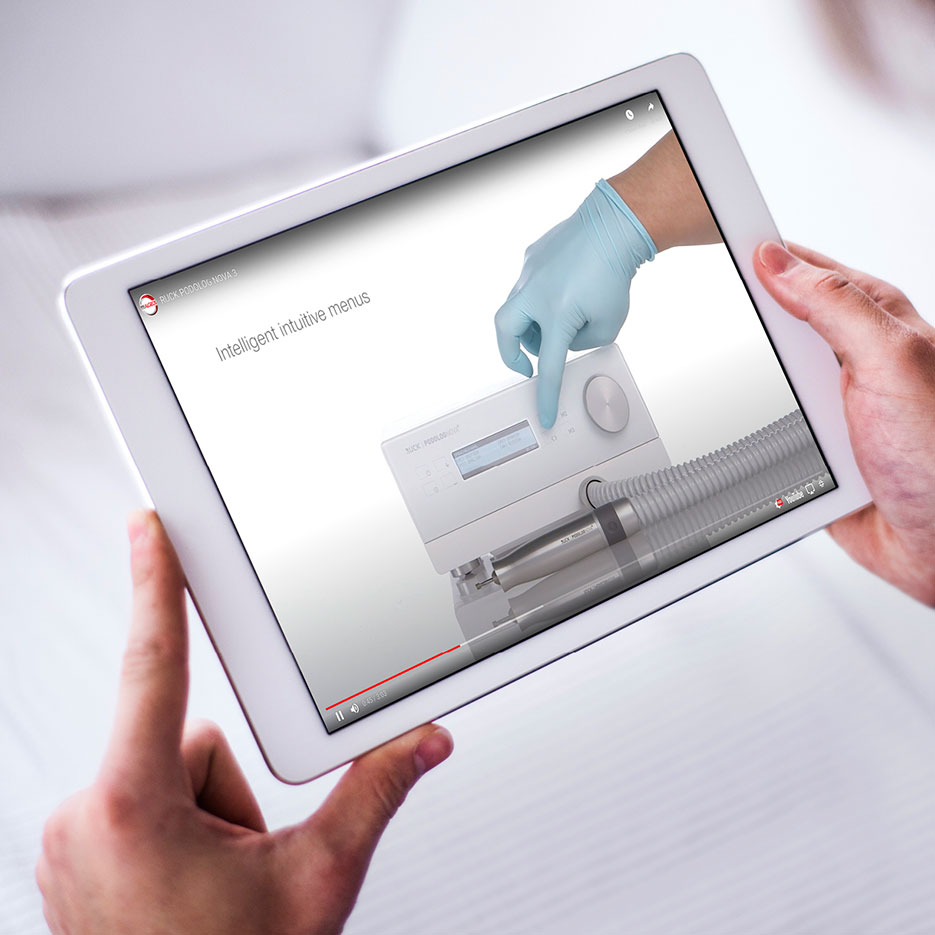 Demonstration videos for Ruck products.
Get in touch with Ruck product queries.