Product Description
Pro-Tec AcuBack Features:
As a muscle and joint release tool, the Pro-Tec AcuBack helps release tight muscles in your legs, thighs, feet and head.
Heat it up and take it to bed for wonderful relaxation and relief.
The creator Dr Michael A. Cohen says, "You'll love how the Acuback keeps you sitting upright. It also releases back, neck, leg, thigh, scalp and foot tension making you feel better 100% naturally."
Simply microwave it for 75 seconds for 75 minutes of soothing heat.
The patented design works as a posture correction tool that will help restore the natural curvature of your lower back, effortlessly realigning your upper back and neck.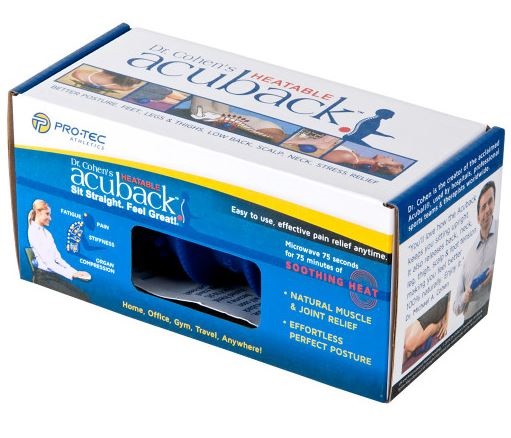 We found other products you might like!