Product Description
Features & Benefits:
30 single-use 0.2ml ampoules of liquified phenol. Safer alternative to phenol bottles.
Spectrum Chemical 89% liquified phenol, USP.
For customers that only intend to use small quantities of phenol at a time, our single use. 2ml disposable ampoules area much better solution than purchasing in bulk.
Insert one of the 30 applicators provided into the single-use ampoule for easy absorbtion and application. A small amount of phenol will be exposed, ready for application.
Long shelf-life (up to 3 years from date of manufacture).
Warnings: highly toxic and corrosive. Liquified phenol can cause burns, severe tissue injury and is rapidly and well absorbed causing systemic toxicity. This product is not classed as sterile or a medical device.
Available only to qualified professionals.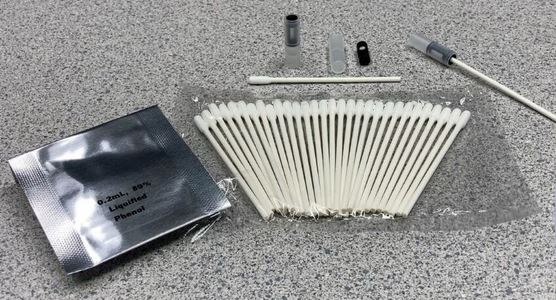 Frequently bought together
We found other products you might like!