FasciaDerm Plantar Fasciitis Pain Relief System
Fast acting plantar fasciitis heel and arch pain relief
Product Description
Patented FasciaDerm® PFTape® System for Plantar Fasciitis is a breakthrough treatment for heel and arch pain. FasciaDerm PFTape is a disposable, one-time use support system designed for rapid heel pain relief. It's easy to apply and never needs cutting or modifying because it fits any size foot — narrow or wide, male or female.
The FasciaDerm Heel Pain Relief System delivers natural heel pain relief almost immediately. The two-part design of FasciaDerm is easy to apply, with no guesswork required. It's thin and lightweight, making it unnoticeable and easy to wear with most socks, hosiery and shoes.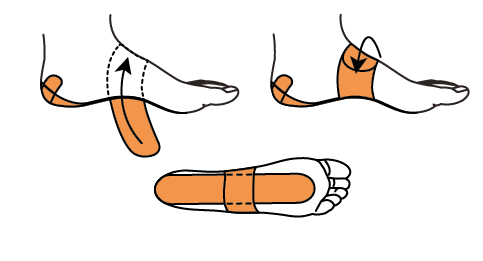 FasciaDerm Plantar Fasciitis Pain Relief System Features and Benefits:
• For treatment of symptoms associated with plantar fasciitis.
• FasciaDerm provides protection and support to the plantar fascia through the entire gait cycle
(even during heel lift).
• Directly control plantar stress.
• FasciaDerm is NOT a kinesiology tape – this product is unique in its design, materials and application,
made to handle the challenges of providing all-day support without stretching, slipping or losing its
effectiveness.
• Stabilises foot, limits pronation and supination.
• Won't slip or break down during sports - lets the wearer stay active whilst healing.
• Provides instant and effective pain relief.
• Latex free.
Pack Size: Each Pack contains 7 Applications.
We found other products you might like!