According to NHS data, there are an estimated two million orthotic patients treated at one time in England alone. From diabetes to post op trauma, orthotic services provide health benefits for a wide range of conditions in a variety of settings. Furthermore, the correct supply of orthoses helps to prevent surgery, amputation or other more invasive and expensive procedures.
Despite the rising demand for orthotic care in the UK, there is a national shortage of orthotists. The most recent reports into orthotists showed that there are approximately 1,061 orthotists and prosthetists registered with the HCPC in the UK, with only 500 of these working solely in orthotics. Couple this with the fact that only 30 orthotists and prosthetists are trained across three universities in the UK annually, it's clear that orthotic services need to work at maximum efficiency in order to treat patients effectively.
Thankfully, within the last two decades orthotic care and manufacturing has been revolutionised to maximise output, thanks to scanning and 3D printing technology like that developed by Voxelcare.
Leading the way
As a leader in cloud-based CAD/CAM technology with over 20 years' experience, Voxelcare has range of products designed to create bespoke orthoses that consider a range of needs, including foot type, pressure areas and needs, and shoe sizing. The online platform is the first of its kind in the sector – being fully cloud-based means that patient data is accessible at any time from anywhere in the world – and is supported by a range of hardware including 3D scanners and pressure plates, and high-tech production technologies that work to 0.01 mm accuracy.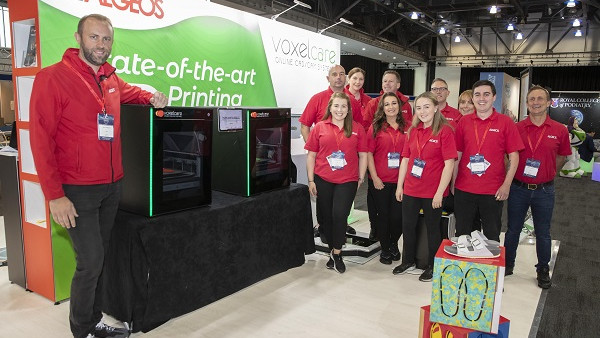 With clinicians being able to utilise the patient's 3D foot data within seconds, and boasting an output speed of under 20 minutes, it is no surprise that Voxelcare is becoming a popular option for public and private clinics across the country. The increased productivity mitigates staff shortages, increased demand and provides long-term cost savings to Trusts and clinics.
In addition, the two-sided milling ability removes a large amount of the finishing process and ensures 100% repeatability.   
Increased efficiency 
Mike McConnaughey, workshop manager at Northampton General Hospital, part of the Northamptonshire Healthcare NHS Foundation Trust, said: "The speed of production has increased several-fold. When we first started running with Voxelcare, we reduced our six-month waiting list to about two months fairly quickly.
"Currently, as with most of the NHS, we're understaffed, but the use of the Voxelcare software enables us to maintain a reasonable waiting time."
David Atkinson, podiatrist at Cambridge & Peterborough Foundation Trust Podiatry Services uses the Voxelcare system to reduce cost on the service provided by outside contractors, as well as being able to provide better bespoke orthoses in-house.
He said: "Before we purchased the Voxelcare system, we used a variety of prefabricated orthoses. We can now manufacture bespoke orthoses inhouse with a quicker turn around and cheaper cost on the service, and without the mess of casting.
"We are also able to offer patients a variety of different orthoses products due to single and multi-layered density of materials that are available. So far, we have manufactured around 400 pairs of orthoses and had some excellent patient reported outcomes and are now looking at outsourcing to private practices and other NHS services for income generation."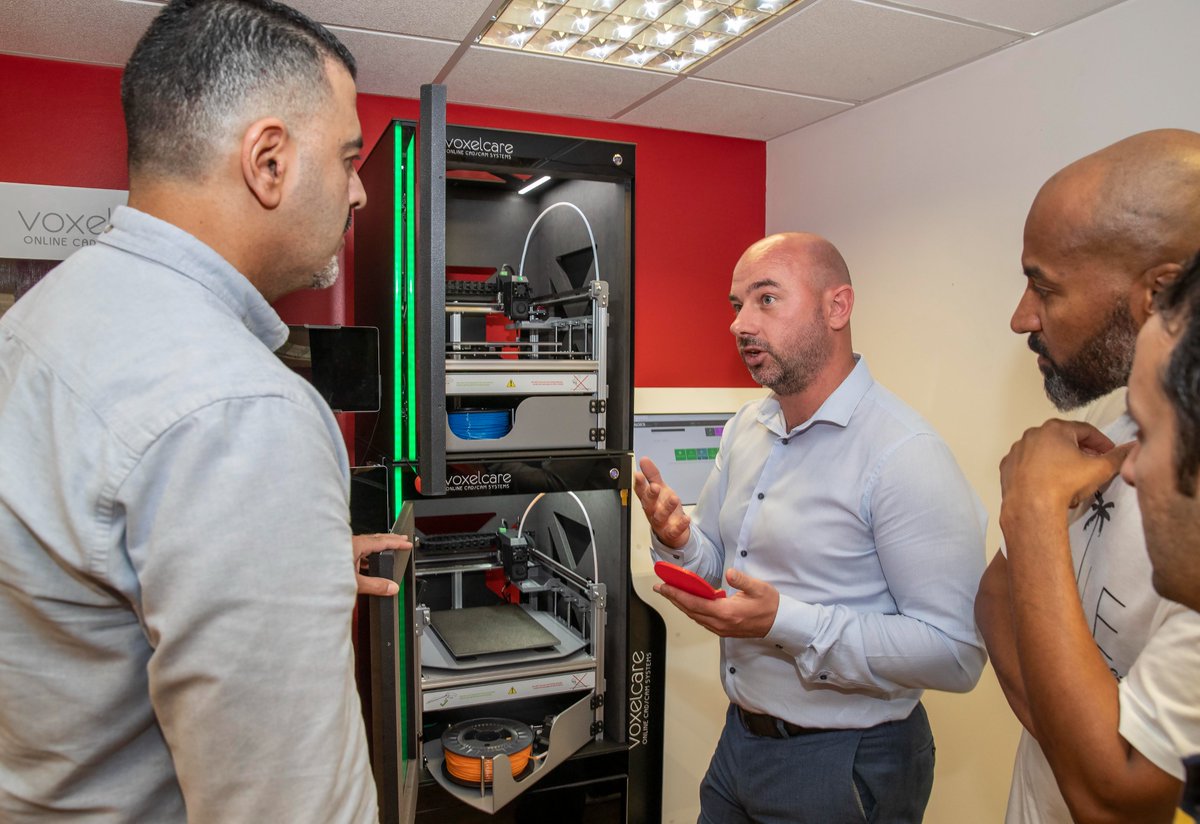 Shaun Large, O&P Business Manager at Algeos, said: "The technology speaks for itself, the Voxelcare scan, design and produce process provides the user with the abiity to create a fully bespoke device in under 30 minutes, saving time and money while helping to provide the best possible patient outcomes.
"We have been working with Voxelcare as its sole UK distributor for a number of years and it is always fantastic to see the positive reception from both NHS and private practices."
As the UK healthcare system continues to face huge challenges in 2023, investing in systems like Voxelcare reduces pressure on employees, waiting times for patients, the output cost of manufacturing orthoses and the amount of material waste produced each year. With financial plans and full support available on each plan, there is no better time to invest in the future of your clinic.
To speak to one of our team, book a demo, or discuss price plans for the Voxelcare system, please get in touch through our website: https://www.algeos.com/contact-us