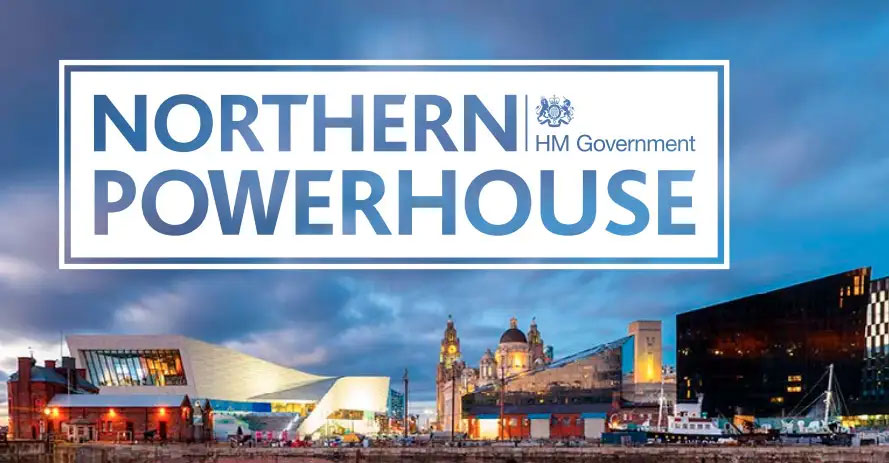 In the latest instalment of Insider's Q&A series on the Northern Powerhouse, Max Sheridan, managing director at Algeos, discusses what the initiative means to him, calls for greater funding for councils and communities, and outlines the importance of skills and talent acquisition.
Name: Max Sheridan
Position: Managing director
Company: Algeos
What does the Northern Powerhouse mean to you?
To me, the Northern Powerhouse means boosting the local economy. I think the local Northern economy is hugely important, as is pursuing investment outside of London and also empowering people to make more decisions both on a policy level, and a community level in order for economic growth.
It's good for us in the North to have a level playing field with those in the south, and this means enabling the local Northern economy to invest in skills, transport, and innovation.
Eight years have passed since the phrase 'Northern Powerhouse' was first coined. Has enough happened since then?
In short, no. The Northern Powerhouse agenda seemed to really be in the public eye in 2014/15, especially in regard to HS2. However, it's now in need of a big refresh, even more so after Brexit and Covid. But absolutely, the reset button needs pressing.
How is the appointment of metro mayors starting to help the initiative?
The appointment of the metro mayors in general has been great for the North, and they have all done a good job to promote the numerous city regions.
All the metro mayors have used their profiles to promote a number of important community issues, and so it's important we continue to trust them to make the right decisions for both the North and the North West.
What needs to be done to help the North recover from the Covid-19 outbreak
I think funding to local councils and the communities they serve needs to be increased.
Cuts to NHS sectors in our market have been monumental, but also other areas like adult social care and mental health, for instance, have been impacted. I do think Covid being a priority has caused big waiting lists to form, and therefore investment in the NHS and social care is needed.
Public services, as shown by Covid, are currently thinly stretched. The commercial business world has a big appetite to help grow the local economic area, and support the local community and the City Region as well.
What is the single main issue you would like to see dominate the Northern Powerhouse agenda?
With the NHS being our largest customer, we see a number of issues on a daily basis, but we're also struggling with recruitment in general.
Why should London get all the investment? The Northern Powerhouse needs to help empower local apprenticeship schemes, universities, and schools in order to properly train and qualify people so there is not a shortage of talent and skills in the north.
With Brexit, we've also lost a lot of talent due to people going back to the EU and not wanting to stay in the UK. Take nursing for example, there are now significant gaps in the NHS, and so the Northern Powerhouse needs to help level up that gap properly.
Is there enough collaboration between towns and cities across the North?
Manchester, Leeds, and Liverpool have worked quite closely together in the past. Andy Burnham and Steve Rotheram have a lot of synergy, and now we need that more than ever before; we need to work in partnership, despite this perceived rivalry, and stand up against this London-centric idea of Britain.
We are all stronger together.
How would the success of the Northern Powerhouse agenda benefit your business?
Skills and talent acquisition is key. At Algeos, we want to expand as a business, and so if there's more economic growth, then there'll be more opportunities to grow.
Infrastructure in terms of commuting would also help massively, as would making improvements to connectivity in terms of broadband, and setting up technology hubs so people can do their jobs better.