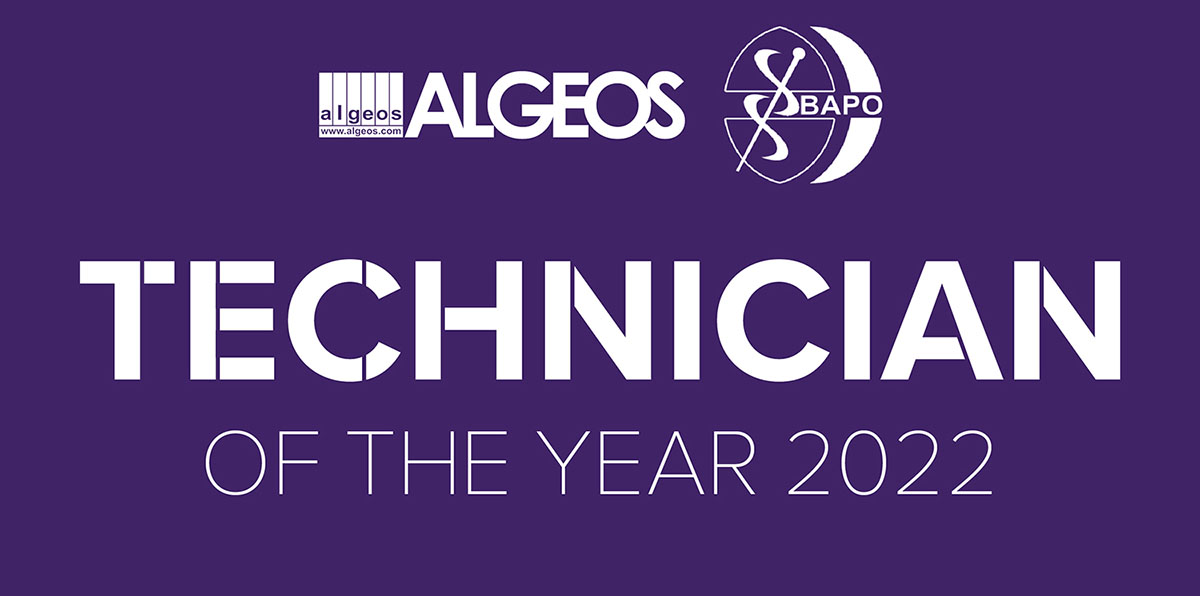 Algeos have once again committed to sponsoring the BAPO technician of the year award, we feel it is important to award colleagues in the O&P community that go the extra mile, and to let the industry know about the superb technicians we have and how much of an impact they have on their patients' lives every single day. 
Even though the BAPO 2022 annual conference was cancelled this weekend, we feel it is still important to present the winners of this award with their prizes and to give them the recognition they deserve for their hard work, effort and achievements particularly during the Covid-19 pandemic during the past couple of the years.  
Congratulations to all technicians that were nominated for this award, and thank you to the colleagues that nominated them. Our panel had a really difficult decision on their hands when they had to choose just 3 winners from all the outstanding nominations we received for the award. We had over 30 nominations this year which we believe was a record. 
We would like to announce the winners of the awards below: 
1st Place – Bex Yearworth, Pace Rehab - £600 prize
Bex received a number of individual nominations which provided glowing testimonials. Bex is a well deserved winner of the Tech of the year award for not only her enthusiasm and passion to promote the O&P industry but also the charitable work and day to day support of patients and the team at her employer, Pace Rehab. As our first female winner of the Algeos BAPO Technician of the year award, we think Bex thoroughly deserved to be the winner. We look forward to presenting the award to Bex at the OT World conference in May. 
One of Bex's colleagues mentioned: 'In a male dominated industry, Bex smashes the glass ceiling for women. She has developed the process to produce glow in the dark sockets. Her general enthusiasm, and her appetite to learn and develop is terrific to witness'.  
Another colleague said: 'Bex regularly volunteers her time to a charity called legs4africa, she has also started an Instagram account where she's always active and raising awareness to the industry. Her goal was to be the best female technician and she sets a high bar for any one to beat, male or female.' 
2nd Place – Simon Barnett, Crispin - £300 prize
Simon's nomination was a glowing testament to his work at Crispin. In particular the collaboration and support between the technical, clinical teams and patients. Well Done Simon! 
One of Simon colleagues commented:
'Simon is the most forward thinking and caring technician we know. He takes time to explain processes, educate his team and suggest improvements to our prescriptions. He brings back the excitement of orthotic design. Also, on the occasion that a patient needs to visit the factory, he goes out of his way to make sure he is available. He really is one of a kind! We can always rely on him when we need something that little bit extra special. 
3rd Place – Justin Martin, Blatchford - £100 prize
Justin was nominated for his can do attitude and approach to work, particularly during Covid-19 restrictions and his positive impact on the morale of the O&P team at Northern General Hospital in Sheffield.
Justin's nomination form included:
"I am nominating Justin for this title as a just reward for 18 years of exceptional service to our company, the NHS and the wider industry. Aside from being a gifted technician with all-round skills, Justin has the best 'can do' attitude, remaining calm and up-beat however complicated a job gets. He keeps others moods and morale as high as possible even through things like covid adjustments, requirements imposed by trusts and ever increasing workloads"
Well done to all of this years winners. You are a credit to the O&P profession. We are in the process of arranging visits in person to present our winners with their awards in May , so please keep an eye on Algeos Social Media channels to see the pictures of our deserving winners receiving their cheques!