Product Description
The BIOSWING Practitioner's Chair is the ultimate seating system to take care of your spine while working in practice. Its ergonomic design specifically stabilises and strengthens your back muscles throughout use.
BIOSWING Practitioner's Chair Features & Benefits:
Lumbar Support.
Backrest Height Adjustment.
Cushioned Seat.
Seat Height Adjustment.
Seat Angle Adjustment.
BIOSWING Pendulum.
Back Rest - Fully Adjustable.
Castor Wheels.

Uses and promotes movement continuously and effectively.
Technical Specifications:
Seat Height Adjustment: Gas Spring.
Seat Height: 44 - 57 cm.
Rollers: Suitable for hard floors.
Maximum person weight: Up to 110 kg.
Base: Plastic (Colour: Grey).
Delivery lead times:
6-8 weeks.
Warranty: 2 Years.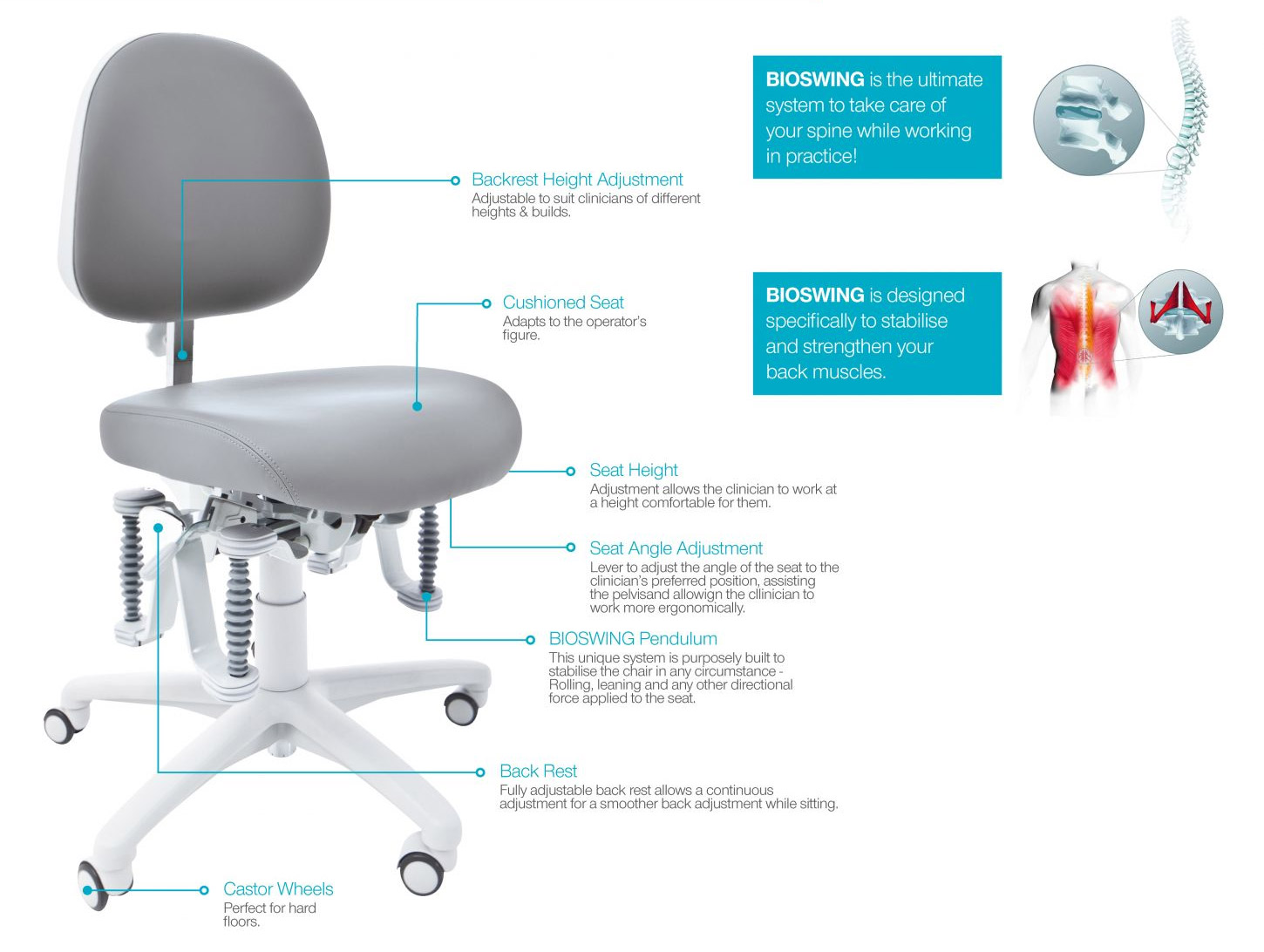 Your seating position and comfort is very important, which is why the RUCK BIOSWING Practitioner's Chair is available in many sizes, providing a virtual custom fit to the operator.
If you have many operators using the chair, please opt for a standard Size 3 chair.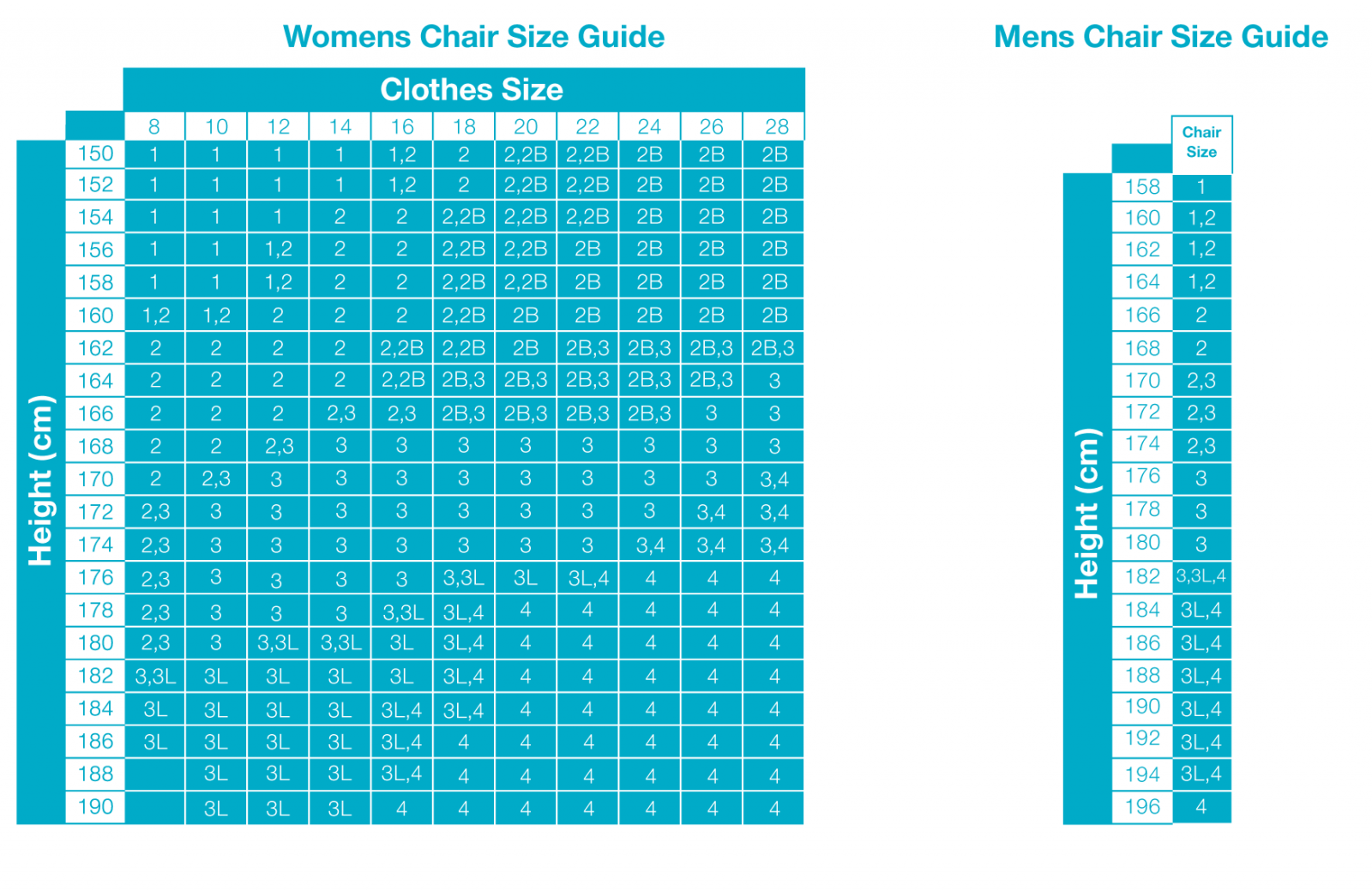 Please confirm BIOSWING Practitioner's Chair Size/Colour upon ordering.