Product Description
Aortha EVA Blocks Features:
Aortha EVA CAD-CAM Blocks are truly versatile and offer full manufacturing flexibility. Devices manufactured form EVA foam (Ethylene Vinyl Acetate) are lightweight, shock absorbing and very hard wearing. EVA orthotics also retain their shape and reflect body heat.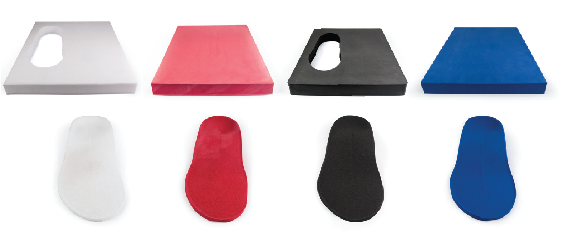 EVA is an excellent material for use as an appliance base for a covered CAD-CAM foot orthotic or alone as the finished device. A higher density gives more control of the foot while lower densities offer increased comfort.

Easy Mill EVA

Easy Mill EVA is also available in block form. Easy Mill is an EVA foam is manufactured from a finer grain of EVA. When using Easy Mill EVA, the residue produced through the milling process is much finer than with standard EVA, meaning any build up is easily to removed. Easy Mill EVA is not as durable as our standard EVA, however it is milled in exactly the same way and will produce quality applications.

Density (kg/m³)
A15 - A20 = 90 - 120
A25 - A35 = 150 - 200
A30 - A40 = 190 - 230
A40 - A50 = 270 - 340
A55 - A60 = 390 - 470
We found other products you might like!